Dog Breeders > Italy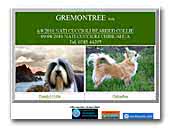 GREMONTREE Kennel
Chihuahua Kennel based in the North of Italy. Please visit our web site and meet our dogs.
Chihuahua
Bearded Collie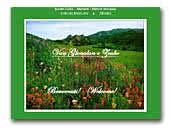 Van-glenalan & Zeabo
Borders, Collies & Shetlands
English breeders, living in Italy, have been showing for more than 30 years and have over 70 champions.


Border Collie
Collie Rough
Shetland Sheepdog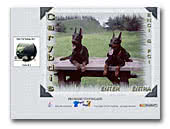 Carybdis Dobermann
Dobermann Kennel Carybdis (FCI-ENCI-AIAD) high quality puppies for show, work and family.
Dobermann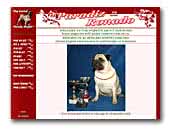 PARADIZ RONADO - Carlino
Breeding of pugs, fawn & black.


Pug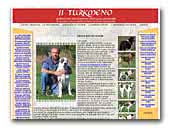 IL TURKMENO
Breeder of Central Asian Ovcharka for Guard.


Central Asia Shepherd Dog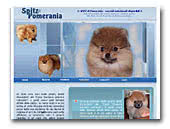 Spitz di Pomerania
Allevamento e Selezione sportiva
Spitz di Pomerania - allevamento e Selezione sportiva dello Spitz di Pomerania, cuccioli spesso disponibili da genitori di altissima genealogia ...
Pomeranian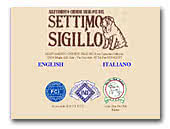 Del Settimo Sigillo
Alleviamo sharpei da 28 anni, abbiamo campioni.


Shar Pei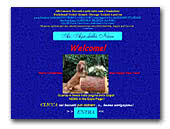 Allevamento bassotti AZ.AG. DELLA NAVE

Allevamento bassotti a pelo corto e duro, nani, kaninchen, standard, alta genealogia, linea campioni di bellezza e lavoro; colore fulvo, nero focato, arlecchino, cioccolato, tigrato; Italy.

Miniature smooth and wire haired dachshunds kennel;Champions in the Dog Shows and Work; colours red, black/tan, dapple, chocolate and brindle; Italy.
Dachshund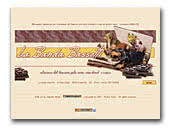 La Banda Bassotti
Allevamento riconosciuto Enci per la selezione del bassotto. Bassotto a pelo corto nei colori chocolate, arlecchino chocolate, arlecchino, nero focato e fulvo nelle taglie nana e standard.
Dachshund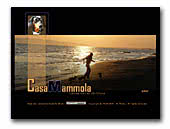 Casa Mammola
Allevamento Bassotto tedesco pelo corto
Dachshund smoothhaired mini and kaninchen kennel. Selection of dapple (silver and brown and tan), brindle (red and black and tan), and solid colors (black and tan, red and brown and tan).

Allevamento bassotto tedesco a pelo corto. Selezione dei colori più particolari: arlecchino (silver e chocolate), tigrato (fulvo e nero focato), piebald (non ammesso) e colori solidi (fulvo, nero focato e chocolate).
Casa Mammola - di Michele Fiorini
Dachshund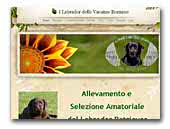 I Labrador delle Vacanze Romane
Labrador delle Vacanze Romane Description: Allevamento e Selezione Amatoriale del Labrador Retriever in Campania.
Labrador Retriever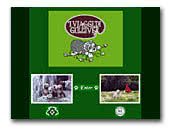 I Viaggi di Gulliver
Allevamento per la selezione del bobtail, old english sheepdog.
Old English Sheepdog / Bobtail
.

.