Dog Breeders > Italy

I Mastiff di Terabithia
Allevamento amatoriale di mastiff Inglesi.
English Mastiff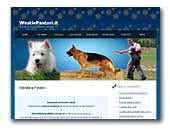 Allevamento Westie & Pastori
Welcome to our site!
German shepherddog select lines "work" and "by beauty" & West Highland White Terrier excellent blood lines. Here you can know us, our dogs, leave your comments and questions, and maybe discover something new about the breeds that we raise. Happy surfing!
West Highland White Terrier
German Shepherd Dog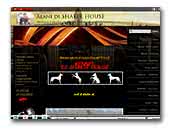 Kennel di Shakir House
We are ENCI,FCI kennel with harlequin and black Deutsche Doggen in Itali. Visit our homepage and look at our dogs, puppies, pictures and more. Occasionally we have puppies.
Great Dane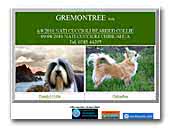 GREMONTREE Kennel
Chihuahua Kennel based in the North of Italy. Please visit our web site and meet our dogs.
Chihuahua
Bearded Collie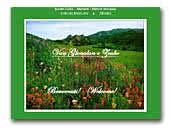 Van-glenalan & Zeabo
Borders, Collies & Shetlands
English breeders, living in Italy, have been showing for more than 30 years and have over 70 champions.
Border Collie
Collie Rough
Shetland Sheepdog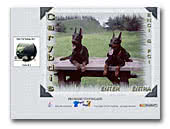 Carybdis Dobermann
Dobermann Kennel Carybdis (FCI-ENCI-AIAD) high quality puppies for show, work and family.
Dobermann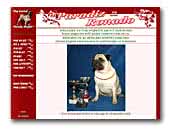 PARADIZ RONADO - Carlino
Breeding of pugs, fawn & black.
Pug
« Prev 1 2 3 4 5 6 7 8 9 10 11 12 13 14 15 16 17 18 19 20 21 22 23 24 25 26 27 28 29 30 31 32 33 34 35 36 37 38 39 40 41 42 43 44 45 46 47 48 Next »