Dog Breeders > Italy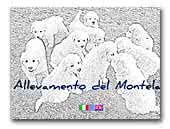 Allevamento del Montelarco
Breeder of Maremma Sheepdogs located in Italy, in the Rome area, our Kennel history, standard of the breed, photos, pedigrees and information on upcoming litters.
Maremma and Abruzzes Sheepdog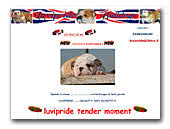 Luvipride Bulldog
Bulldog just for special people. Bulldog for show whit best english line. Not quantity bul quality. My champion is in all world.
English Bulldog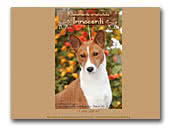 INNOCENTI basenji
Allevamento amatoriale Innocenti.


Basenji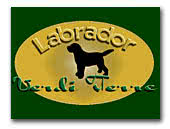 Verdi Terre Labrador's
Breeding for the selection of Labrador Retriever in the three colors. Our pups are selected for health, character and tipicity. Producers checked for hereditary pathologies.
Labrador Retriever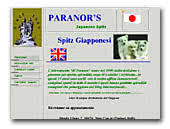 Paranor's Kennel
Paranor's is a little castle in Italy where live since 1989 my lovely Japanese Spitz Midori,Boromir di Paranor, Belegund di Paranor end other beautiful Champions .. Puppies occasionally available, but you are always welcome
Luisella
Japanese Spitz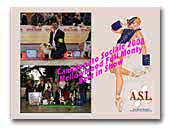 Simplydoor Bulldog
Quality english bulldog breedeing in Italy. The breeding philosophy of Simplydoor Bulldosg kennel is: quality and not quantity.
English Bulldog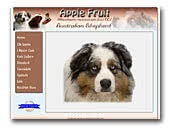 Applefruit Kennel - Australian Shepherd
Allevamento riconosciuto ENCI e FCI per la selezione dell'Australian Shepherd.
Australian Shepherd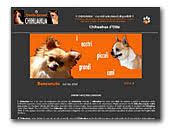 d'Elite Danila Kennel Chihuahua
A small Italian kennel of smooth and long coat Chihuahuas from excellent bloodlines. You will find pictures and information about our dogs.
Chihuahua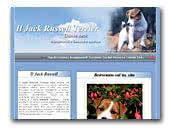 Danila Jack - Jack russell terrier
Jack Russell Terrier Kennel in Italy, puppies from the best Australian bloodlines.
Jack Russell Terrier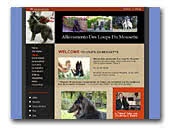 Loups du Mousette
Allevamento Amatoriale Selezione del Pastore Belga Riconosciuto ENCI-FCI dal 1995.
Belgian Shepherd Dog - Groenendael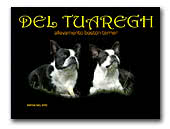 DEL TUAREGH
Nella splendida adiacente ai monti pisani in un vecchio cascinale toscano di un bel color rosso antico; Qui alleviamo amatorialmente i nostri boston terrier.
Boston Terrier
.

.