Dog Breeders > Italy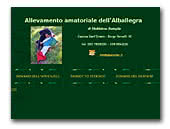 Allevamento amatoriale dell'Alballegra
Nelle campagne del vercellese alleviamo con passione e serietà il Bovaro dell'Appenzell, il Bovaro del Bernese ed il Bassotto tedesco. Cuccioli disponibili.
Appenzell Cattle Dog
Bernese Mountain Dog
Dachshund

Philabeg Bearded Collie
We breed the bearded collie with passion. Our kennel is recognized by ENCI/FCI. We invite you to visit our site and know our dogs and history.
Bearded Collie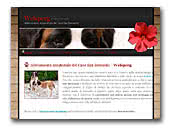 Welsperg - Saint Bernard Kennel
Welsperg Kennel in Italy. We breed quality Saint Bernards with love and passion.
Saint Bernard

STARRY TOWN Kennel
STARRY TOWN Kennel in Italy Bernese Mountain Dog & Newfoundland for all reasons: to work, to show, to love, to serve!
Bernese Mountain Dog
Newfoundland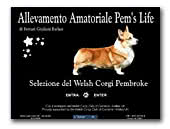 Kennel Pem's Life
Amatorial breeder of welsh corgi pembroke of quality english lines.
Welsh Corgi Pembroke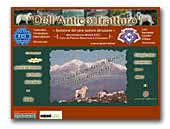 Dell'Antico Tratturo
The original Maremmano-Abruzzese in the heart Abruzzi Region - Selection from rustis/working bloodlines.
Maremma and Abruzzes Sheepdog

I Bouledogue Francesi del Bull'o
I Bouledogue Francesi del Bull'o, Allevamento di cani di razza Bouledogue Francese - French Bulldog - Bouledogue Francais. La storia della razza, lo standard, molte informazioni utili, curiosita', links, cuccioli e molto altro.
French Bulldog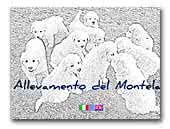 Allevamento del Montelarco
Breeder of Maremma Sheepdogs located in Italy, in the Rome area, our Kennel history, standard of the breed, photos, pedigrees and information on upcoming litters.
Maremma and Abruzzes Sheepdog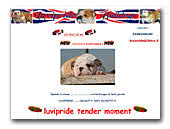 Luvipride Bulldog
Bulldog just for special people. Bulldog for show whit best english line. Not quantity bul quality. My champion is in all world.
English Bulldog
« Prev 1 2 3 4 5 6 7 8 9 10 11 12 13 14 15 16 17 18 19 20 21 22 23 24 25 26 27 28 29 30 31 32 33 34 35 36 37 38 39 40 41 42 43 44 45 46 47 48 Next »