Dog Breeders > Italy

Val di Vara Bovaro del Bernese
Allevamento del Bovaro del Bernese.


Bernese Mountain Dog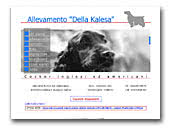 Allevamento della Kalesa
In the old Palermo Arabian quarter rises Kalesa monument (in Arabian "the elected"), name that brings back to the affix "Della Kalesa"- chosen by Stefano Dallara and Pippo Saieva for their English Cocker Spaniel starter kennel. Born thirty years ago under enthusiastic sign they were supported, during the time by the passion and by experience.

Care that is second to none, mechanics and plentiful dog reproduction but that aims to a careful, polished, even if not always healthy growth of qualified subjects, systematically tested for hereditary breed pathologies. The goodness of this attitude is proved from the flattering success achieved in numerous Italian and foreign dog shows and in work trail. Near Palermo, placed in Carini, great and comfortable spaces, accommodated our English cockers that have in their pedigrees more prestigious blood lines and, from fifteen years, also American cockers, deeply wanted by Pippo, that became the first American cocker breeder in Sicily. On these cockers blows a breath that smells like citrus and the sea, that refines and animates also the activity of who, with animals, decided to share their life.
English Cocker Spaniel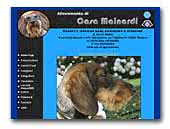 Allevamento di Casa Mainardi
Standard, miniature and kaninchen Wirehaired Dachshunds.
Dachshund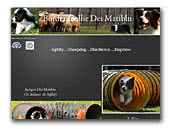 Dei Matiblu Border collie
Border collie kennel, agility, sheepdog, dog show ...


Border Collie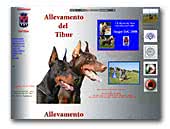 Allevamento Dobermann Del Tibur
Cuccioli e cuccioloni altissima genealogia.


Dobermann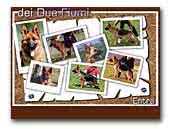 Kennel DEI DUE FIUMI
"DEI DUE FIUMI" Exlusive Italian Kennel German Shepherd, very important Italian and German blood lines. Puppy sometime availables.
German Shepherd Dog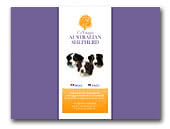 Ca' Faggia Australian Shepherd
We are a small kennel located in the center-nord of Italy. Our dogs live at home with us, follow us in the job of our biological agricultural farm to run in 30 hectares with horses and various animals. We breed for morphology and character, Aussie for show and sport. Our subjects have tested for hips and elbows dysplasia and eye pathologies.
Australian Shepherd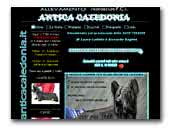 Antica Caledonia Skye Terrier
The most winner Italian kennel of Skye Terrier since 1982. Our breeding has been founded on the most important Skye's bloodline "OLIVIA" of Mrs Olga Smid. We have produced many Italian, International European and reproducing champions.
Skye Terrier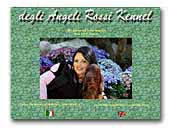 degli Angeli Rossi Kennel
Irish Setter Kennel website.


Irish Red Setter
.

.