Dog Breeders > Italy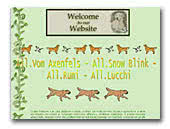 Golden Retriever Breeders in Italy
Golden Retriever Breeders: VOM AXENFELS, SNOW BLINK, LUCCHI AND RUMI.
Golden Retriever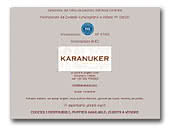 KARANUKER - Central Asia Shepherd Dog
Selezione di cane da pastore dell'Asia Centrale, selezione delle migliori linee di sangue mondiali, riproduttori di altissima qualità.

Parliamo italiano, we speak english, nous parlons francais, govorim po russki, mówimy po polsku.
Central Asia Shepherd Dog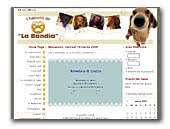 Bandia's Kennel
I breed longhaired dachshunds, miniature and rabbit size in different varieties of colours.
Dachshund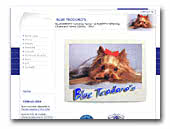 Blue Teodoro's yorkshire terrier
Breed Yorkshire Terrier, puppies, exhibitor, photos, dog show.
Yorkshire Terrier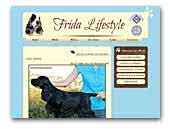 Frida Lifestyle Kennel
ENCI - FCI recognized kennel for English Cocker Spaniel selection, in Palermo (Sicily) We are a recognized hobby kennel sited in the "Mediterranean Pearl", Sicily, in Italy. Our aim is to breed parti-colour and solid colour healthy English Cocker Spaniel with standard character, temperament and morphology.

In our concept English Cocker should be "dual purpose", so good dog show with hunting nature. We have few dogs and they other to be show dogs are first of all our pets and life mates, they live with us in family without pens, sharing their life with ours. We don't always have pups availability, we have few litters, the reproduction is only aim to breed selection and improvement, our saying is "quality not quantity". Our reproducers are all tested for hereditary breed pathologies (PRA-prcd, FN,HD). Pups don't leave their mother until they are 65 days old, they grow up inside a family and serene environment, surrounded by all possible attentions, puppies wellness is fundamental for us. We aim to show puppies but also good for family life.
English Cocker Spaniel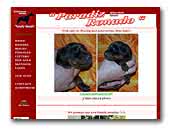 PARADIZ RONADO Dobermann kennel
We breed universal Dobermanns: they are beautiful show dogs, they obtain excellent results in training, they are healthy and have stable character and fantastic temperament, and they are perfect friends and protectors of all members of their families!
Dobermann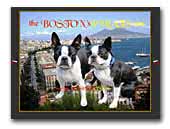 Boston's Pirats
Il Boston Terrier in Italia.
Boston Terrier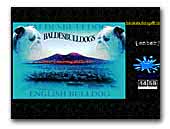 Baldesbulldogs Kennel
English Bulldog Kennel in Italy.
English Bulldog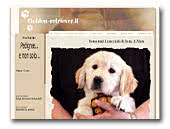 Allevamento Amatoriale di Tiziana Viscusi
e Davide Caffaratto
Allevamento amatoriale di Golden Retriever in provincia di Torino. Soggetti selezionati per carattere e morfologia. Ottime linee di sangue.
Golden Retriever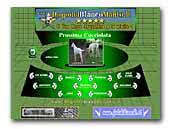 Dogo del Bianco Manto
Breeding for the selection of dogs of Argentine Dogo race.
Dogo Argentino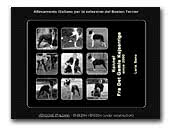 Fra Det Gamle Kejserrige
Breeder of Boston Terrier since 2000. Puppy and adult occasionally available. Stud service available at approved bitch.
Boston Terrier
« Prev 1 2 3 4 5 6 7 8 9 10 11 12 13 14 15 16 17 18 19 20 21 22 23 24 25 26 27 28 29 30 31 32 33 34 35 Next »