Dog Breeders > Italy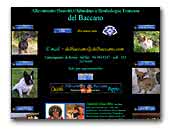 del Baccano - Allevamento Bassotti, Chihuahua e Bouledogue Francese
Allevamento riconosciuto enci per la selezione Chihuahua pelo corto e lungo - Bassotti pelo corto nani e kanichen - Bouledogue Francese.
Dachshund
Chihuahua
French Bulldog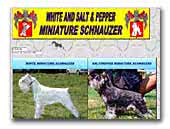 kennel Tempioantico
Our kennel is one of the most important in Itale for the selection of white miniature schnauzer. White Miniature Schnauzers Kennel. History, Standard, Our Male, Our Femal, Puppies, Photos, Guestbook, Links. Welcome!
White Miniature Schnauzer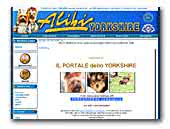 ALIBI Yorkshire
In Italy: first class breeding center yorkies as pet-companions. Some quality show-dogs. Alibi's dogs are all DNA tested. Dvd, articles, TV advertising. Sponsor of Italian yorkie portal (Il Portale Italiano dello Yorkshire).
Yorkshire Terrier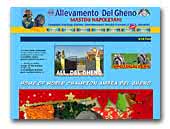 Allevamento Del Gheno - Neapolitan Mastiff
Home of dozens of champions, breeding Neapolitan Mastiff since over 30 years.
Neapolitan Mastiff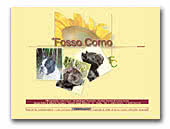 Allevamento di Fosso Corno
"di Fosso Corno" kennel, Cane Corso Italiano, French Bulldog & Boston Terrier. Home of national, international and several countries champions! We breed for health, temperament and tipicity with passion and love.
Cane Corso Italiano
French Bulldog
Boston Terrier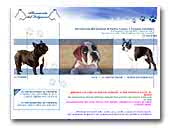 Allevamento del Solgimar
I nostri cani sono tutti controllati per le patologie delle varie razze. Alleviamo tenendo conto della Sanita', del carattere e non per ultima della morfoligia.
Boxer
French Bulldog
Boston Terrier
Brussels Griffon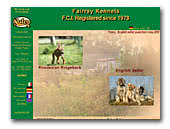 Fairray Kennels
English Setter and Rhodesian Rigdeback
Fairray English Setters and Rhodesian Ridgebacks FCI registered since 1978 Fairray dogs won the following champion titles: American, Australian, Bosnia&Hercegovina, German, Luxemburg, Monaco, Netherlands, New Zealand, Polish, San Marino, Slovakia, European Champion, World Champion, Europasieger, Weltsieger.

Our aim is to breed world class puppies, beautiful, healthy and with a good character.
English Setter
Rhodesian Rigdeback


Friend dei Due Mari Labradors
Italian ENCI/FCI recognised kennel for Labrador Retrievers' selection. All dogs tested and free from inherited pathologies. Excellent European and English bloodlines.

Allevamento riconosciuto ENCI/FCI per la selezione del Labrador Retriever. Tutti i soggetti sono testati ed esenti da patologie ereditarie. Eccellenti linee di sangue europee ed inglesi.
Labrador Retriever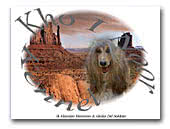 Mr. Massimo Mocerino
& Mr. Giulio Del Soldato
Breeder of Afghans Hound, very important Nordic and American blood line, temperament and costruction eccellent.
Afghan Hound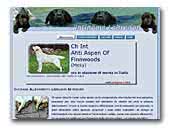 Intipama Labrador Retriever
Intipama kennel, Labrador retriever based on finnish lines. We breeds for passion.
Labrador Retriever
« Prev 1 2 3 4 5 6 7 8 9 10 11 12 13 14 15 16 17 18 19 20 21 22 23 24 25 26 27 28 29 30 31 32 33 34 35 Next »