Dog Breeders > Italy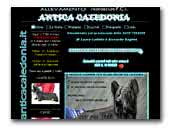 Antica Caledonia Skye Terrier
The most winner Italian kennel of Skye Terrier since 1982. Our breeding has been founded on the most important Skye's bloodline "OLIVIA" of Mrs Olga Smid. We have produced many Italian, International European and reproducing champions.
Skye Terrier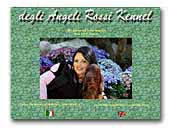 degli Angeli Rossi Kennel
Irish Setter Kennel website.
Irish Red Setter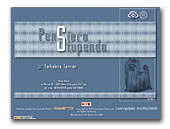 Pensiero Stupendo Yorkshire Terrier Kennel
Pensiero Stupendo Yorkshire - The Best Yorkshire from Italy Champion, Photos, Puppies, Expo Dog.
Yorkshire Terrier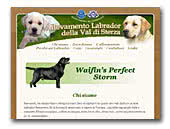 Val di Sterza Labradors
We have a little kennel in the heart of Italy, we breed Labradors in all three colours. All your contacts will be welcome.
Labrador Retriever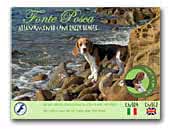 Fonte Posca Beagle
Allevamento italiano dove viene selezionata la razza beagle.
Beagle
« Prev 1 2 3 4 5 6 7 8 9 10 11 12 13 14 15 16 17 18 19 20 21 22 23 24 25 26 27 28 29 30 31 32 33 34 35 36 37 38 39 40 41 42 43 44 45 46 47 48 Next »