Dog Breeders > Italy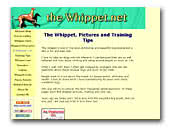 TheWhippet.net
Whippets are beautiful, fun and easy care dogs and we are passionate about them. In this site you'll find whippet pictures and tips about how to train and care for this special dog breed.
Whippet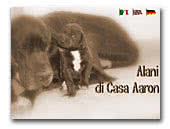 Allevamento Alani di Casa Aaron
Alleviamo e selezioniamo alani nei colori arlecchino e nero.

We breed and select harlequin and black Great Danes.
Great Dane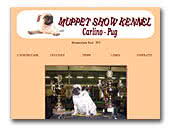 Muppet Show Kennel
Fawn and Black Pugs in Italy.
Pug

vom Axenfels mops
L'origine del Carlino come razza risale probabilmente all'antica Cina, anche se sicuramente non si presentava come i carlini di oggi. Cani chiamati "dal muso corto" sono descritti in documenti datati circa 600 A.C., ed erano probabilmente gli antenati della moderna razza che noi chiamiamo Carlino. 
Pug

cavalierkingcharles-rumi.it
Allevamento amatoriale per la selezione del cavalier king charles spaniel.
Cavalier King Charles Spaniel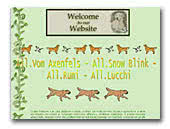 Golden Retriever Breeders in Italy
Golden Retriever Breeders: VOM AXENFELS, SNOW BLINK, LUCCHI AND RUMI.
Golden Retriever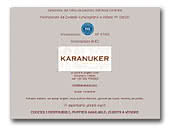 KARANUKER - Central Asia Shepherd Dog
Selezione di cane da pastore dell'Asia Centrale, selezione delle migliori linee di sangue mondiali, riproduttori di altissima qualità.

Parliamo italiano, we speak english, nous parlons francais, govorim po russki, mówimy po polsku.
Central Asia Shepherd Dog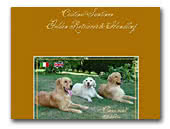 Cristina Santinon - Goldens & Handling
Welcome to our small kennel in Italy! I breed quality, healthy and sound puppies. I show and train the dogs for show and also for retrievering activities!
Golden Retriever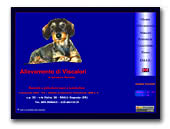 Allevamento bassotti di Viscalori
We breed wire haired zwerg and kaninchen dachshund.
Dachshund
« Prev 1 2 3 4 5 6 7 8 9 10 11 12 13 14 15 16 17 18 19 20 21 22 23 24 25 26 27 28 29 30 31 32 33 34 35 36 Next »