Dog Breeders > Italy


Labrador di Figlioli
Web site presenting our labs.
Labrador Retriever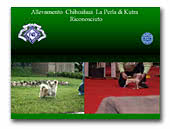 La Perla di Kutra
Chihuahua kennel "La Perla di Kutra" from Lecce, ITALY in Europe presentation our dogs, bitches, puppies, galery of champions, results from shows and many more.
Chihuahua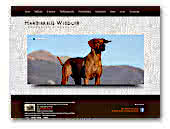 Harmakhis Wisdom rhodesian ridgeback
Breeder, show, story, photos, Health, etc..
Rhodesian Ridgeback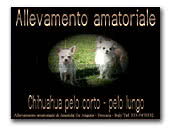 Allevamento De Angelis
A small Kennel with very nice dogs that comes from top English lines, top American lines and Sud-America lines.
Chihuahua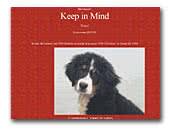 Keep In Mind Kennel
Bernese mountain dogs breeder since 1994.
Bernese Mountain Dog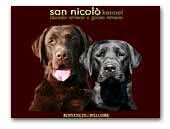 San Nicolò Kennel
Labrador Retriever and Golden Retriever
Labrador Retriever and Golden Retriever kennel San Nicolò in Italy - Ponti sul Mincio (MN).
Labrador Retriever
Golden Retriever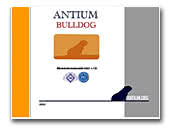 ANTIUM BULLDOGS
Kennel Bulldog Inglese.
English Bulldog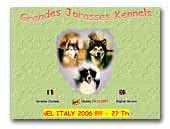 Grandes Jorasses kennels
Australian Shepherd & Alaskan Malamute Grandes Jorasses kennels - "Home of champions "since 1989.
Australian Shepherd
Alaskan Malamute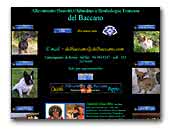 del Baccano - Allevamento Bassotti, Chihuahua e Bouledogue Francese
Allevamento riconosciuto enci per la selezione Chihuahua pelo corto e lungo - Bassotti pelo corto nani e kanichen - Bouledogue Francese.
Dachshund
Chihuahua
French Bulldog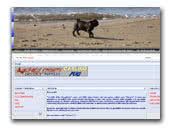 La valle delle Streghette
A selection of black and fawn pugs, home raised and presented in many national and international shows.
Pug
« Prev 1 2 3 4 5 6 7 8 9 10 11 12 13 14 15 16 17 18 19 20 21 22 23 24 25 26 27 28 29 30 31 32 33 34 35 36 37 38 39 40 41 42 43 44 45 46 47 48 Next »