Dog Breeders > Italy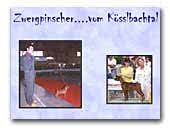 Vom Kösslbachtal
Zwergpinscher by Diana Pellegrini.
Miniature Pinscher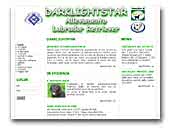 Darklightstar Labradors Retriever
Blacks, yellows and chocolates labradors in a small family kennel ...
Labrador Retriever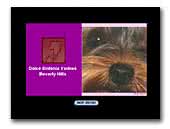 Dolce Sinfonia Yorkies
Dolce Sinfonia is the glamorous home of several stunning Yorkshire Terrier champions of beauty known worldwide. Its founder, Sabrina Parisi has been involved in dog shows and breeding since the early age of 13. Her Yorkies are AKC and FCI registered.

They have won over 100 championships worldwide. They have also been featured in several famous magazines, books, encyclopedia documentaries, CD covers, TV shows; and have been used in dog commercial such as the Eukanuba Dog Food. These amazing Yorkies have also become the choice of many celebrities. Sabrina is the founder of Dolce Sinfonia fashion; founder and president of "America Health For All" a not for profit organization (to assist to pay for pet health care for the needy); supports various charity events. She is the author of "Passport Of A Champion" (an amazing and informative book on toy and terrier breeds) that has been released and sold out in December 2006.
Yorkshire Terrier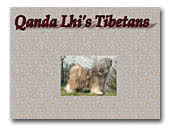 Qanda Lhi's Tibetans
A small familiar Kennel on the hills closed to Parma, in the North of Italy, where the dogs enjoy the life in nature. Visit us and meet our tibetan terrier friends!
Tibetan Terrier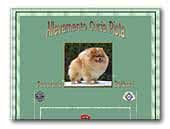 Curia Picta Pomeranian and Poodles
Pomeranian and Poodles breeder in Italy. Canadian, american and english bloodlines for show.
Pomeranian
Poodles
« Prev 1 2 3 4 5 6 7 8 9 10 11 12 13 14 15 16 17 18 19 20 21 22 23 24 25 26 27 28 29 30 31 32 33 34 35 36 37 38 39 40 41 42 43 44 45 46 47 48 Next »