Dog Breeders > Italy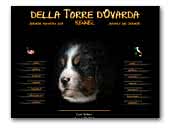 della Torre d'Ovarda kennel
We breed Bernese Mountain Dogs since 1992. Chihuahua short hair from the best European bloodlines.
Bernese Mountain Dog
Chihuahua

AQUAMARINE-WAVE Labradors
A little Kennel of the good blood-line Aquamarine-Wave labradors bye Fabio e Cristina Mambelli. Black, yellow and chocolate.
Labrador Retriever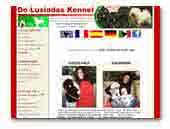 Do Lusiadas Kennel
Italian kennel from 1994 with many champions and subjects of important blood lines. We cure a lot the character and the temperament beyond that the health. Rich web site of witnesses, informative on the Cao de Agua (Portugues Water Dog), and very many photos about puppies and adults.
Portuguese Water Dog
« Prev 1 2 3 4 5 6 7 8 9 10 11 12 13 14 15 16 17 18 19 20 21 22 23 24 25 26 27 28 29 30 31 32 33 34 35 36 37 38 39 40 41 42 43 44 45 46 47 48