Dog Breeders > Latvia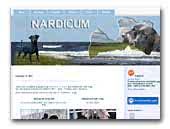 NARDICUM kennel
Nardicum kennel from Latvia. Breeds: central asian shepher dog (sredneaziatskaia ovtcharka), deutcher jagdterrier, Russkaia Tsvetnaia Bolonka. Available puppies and adult dogs, stud dogs.
Central Asia Shepherd Dog
German Hunting Terrier
Russian Coloured Bichon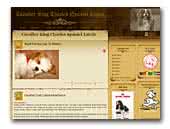 cavalier.lv
Cavalier.lv website is set up to collect all Latvian Cavalier King Charles Spaniels registered in the LKF / FCI system.

At the moment we are not yet in very large numbers but we are nice and happy to meet you.

We want to introduce you to our beautiful dogs, which represent this breed very well and come from very good parents. We can tell you how to buy a good dog of this breed, how to nurture them, what to pay attention to and that this dog breed is the best in the world!
Cavalier King Charles Spaniel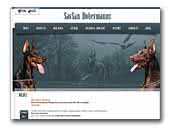 SavSan Dobermanns
Welcome to the Dobermans website from Latvia! The main idea of breeding is to keep and improve the favorite breed. All our dogs live as family members.
Dobermann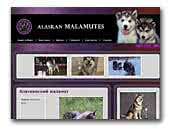 alaskamalamut.lv
Alaskan Malamute is a big, strong, stately dog. At first glance a very serious-looking dog, but if you look into its eyes, these intelligent and kind eyes, that would never deceive, they reflect the love of man.

So we bought an Alaskan Malamute puppy. Then we thought that "The only thing better than a malamute, is two!"

At the time of the decision a lot of thoughts were in my head: big, looks menacing, would protect the house; happy eyes that are glowing with love for the man - is the most important thing! Beautiful and further only pros and synonyms. Malamute is love at first sight!
Alaskan Malamute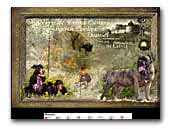 kennel.ucoz.lv
The site is about dogo canario and English cocker spaniel. The origin of Breeds. Standard Breeds. Training and Shows. Puppy Sale. Photo. Many other interesting information. We hope to see you here on the site.
Canary Islands Mastiff
English Cocker Spaniel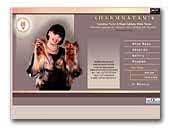 Sharmnatan's
(FCI) Yorkshire Terrier Kennel from Latvia. Here you can buy puppies of excellent quality.

Welcome to the websayte - you will find information on the kennel, breed standard, photos of our dogs.
Yorkshire Terrier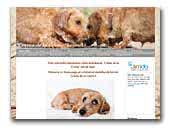 Creme de la Creme
Rauhhaar dachshund kennel
Rauhhaar dachshunds all size.
Dachshund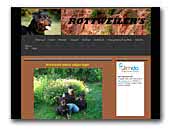 rottweilite.jimdo.comu
Home page of our Rottweilers, puppies and their offspring
Rottweiler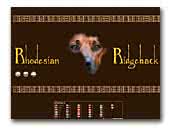 Aresvuma Jumba-Jafari
and Aresvuma Paa-Palika ridgebacks
Aresvuma Jumba-Jafari and Aresvuma Paa-Palika ridgebacks from Latvia. Ridgeback puppies.
Rhodesian Ridgeback

VICTORYSTYLE
Miniature bull terrier for sale, buldogs and pug. You are always Wellcome.
Miniature Bull Terrier
English Bulldog
Pug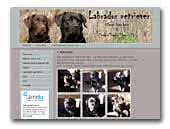 Greylove Labrador retriever
Welcome to our website about Labrador retrievers. Read about our dogs and see pictures. We are from Riga, Latvia.
Labrador Retriever