Dog Breeders > Latvia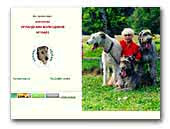 VEJGARI Irish wolfhounds
We are breeding Irish wolfhounds - the most wonderful breed in the world - since 1994.

Our puppies grow up to get loving owners. As for all the dog's life one lives with the dog, not with his show results! At the same time our dogs are champions of many different counties.
Irish Wolfhound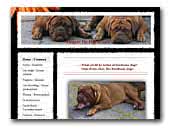 doguedebordeaux.lv
Welcome to the page about the Dogue de Bordeaux in Latvia.
Dogue de Bordeaux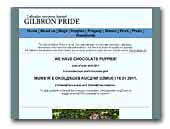 Gilbron Pride
Our specialization is chocolate and black labrador retrievers. Nevertheless we have also yellow bloodlines. The aim is to breed for quality not quantity. We follow to the development of the breed, but we try to avoid from short termed 'fashion trends'. Labrador is still working dog and simultaneously one of the best family friends. We want to keep it.

We try to combine excellent exterior together with working qualities. "Gilbron Pride" progeny as well as progeny of our stock are doing well in the show ring, in the field and special services. We are proud on our 'kids' having show awards and titles, as well as on our progeny doing real hunter work.
Labrador Retriever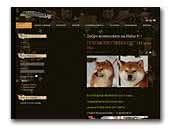 AI So Shido
We are happy,that our humble site riveted your attention ! Also we would like to invite you to visit us and join our little community! You can look at our album of these remarkable creations ! Visit a forum and ask any question about this breed! Read articles and many more ! Site is available in 3 languages - Russian,English and Latvian.

Мы рады,что наш скромный сайт приковал ваше внимание !Так же будем рады вашему визиту ! Так же мы рады будем,если ВЫ пополните наш пока так не много численный коммьюнити ! Вы можете посмотреть наш альбом этих замечательных созданий. Посетить форум и задать любой вопрос о этой породе ! почитать статьи и многое другое ! Сайт доступен в 3 языках- Русский,Английский и Латышский.
Shiba

Kennel Kurland Danisimus
Kurland Danisimus a German Shepherd dog and the Latvian Huond kennel Latvian. We also have the Russian-European Laika, Dachshund, fox-terrier wire, Retriever Golden. We can buy this puppy.
German Shepherd Dog
Latvian Hound
Fox Terrier (Wire)
Russian-European Laika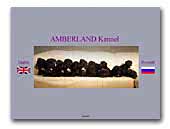 Amberland Cane Corso kennel
Amberland kennel is near Baltic sea coust in beatifyl city Liepaja, in Latvia. In kennel live Cane Corso Italiano and Caucasian Sheperds. Be welcome to wisit our web site!
Cane Corso Italiano
Caucasian Shepherd Dog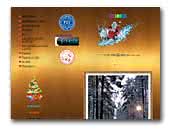 lux-spitz
I am a breeder of klein and miniature spitz, located in Riga, Latvia. Registered in FCI. All our dogs has the test of eyes (PRA) and patella (PL). Welcome to see our home page, here you can see many nice photos from dogs shows, pedigree and many interesting info about spitz. Welcome to Latvia !
Miniature Spitz / Pomeranian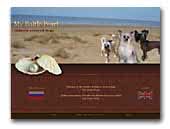 My Baltic Pearl Chinese crested dogs
Website about chinese crested dogs in Latvia.
Chinese Crested Dog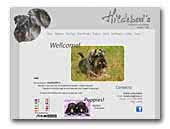 HILDEBERT'S
miniature schnauzers pepper/salt
Miniature schnauzers pepper/salt FCI, since 1993. From Latvia.
Miniature Schnauzer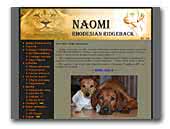 kennel Godsent - Rhodesian Ridgeback
Our web page initiated to our beloved dogs Naomi Sinbest and Allan Break representing, such a beautiful and rare breed as Rhodesian Ridgeback in Latvia!

On the 3rd of October 2010 10 wonderful Rhodesian Ridgeback puppies were born - 6 girls and 4 boys. The average weight was 500 gramm, all pups are with ridges, no kinkled tails, 9 puppies show class, 1 girl pet class.
Rhodesian Ridgeback