Dog Breeders > Latvia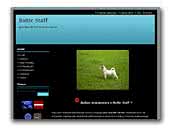 Baltic Staff Kennel - Jack Russell Terrier
Welcome to the Baltic Staff Kennel! This site Sternberg about our pet BARNI jack russell terrier - one of the first dogs FCI in Latvia. We will be happy to communicate with other kennel.
Jack Russell Terrier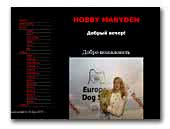 HOBBY MARYDEN Pomeranian spitz kennel
Welcome to the site about the dog breed Pomeranian. And we love them more than anything for that. Warm greetings to You all from us! Come visit our site!
Pomeranian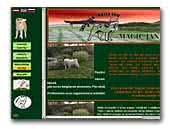 MAGIC JAN Akita-inu kennel
We are a Akina-inu lovers from Latvia. We have excelent quality japan akitas! Akita-inu puppies are best show breeder puppies, with ideal characteristics, temperament, good friend and family member. There are with work diplomas and participates in work class rings (competitions). Please visit our website for more information.
Akita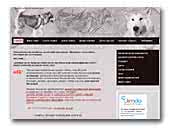 Songo & Yoko
Welcome ...

... our website Alaskan Malamutes COSTLY SONGO CYNOSURE and ARCTIC ANGEL YOKO
Alaskan Malamute