Dog Breeders > Latvia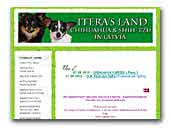 Itera's Land
Chihuahua & Shih-tzu in Latvia.
Chihuahua
Shih Tzu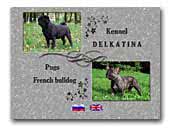 Delkatina French bulldog and Pug
French bulldog and Pug kennel from Latvia.
French Bulldog
Pug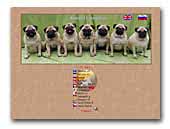 Fomielens kennel
Pug and French bulldog from Latvia.
Pug
French Bulldog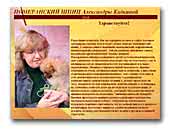 pom-xan.narod.ru
We are Pom lovers from Latvia, we invite you to visit our site, where you can take a look at our dogs and get some information about them. Also on our site you can find show results with photos and occasionally puppies for sale.
Pomeranian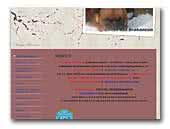 raiangelite.narod.ru
Hello, My name is Anjelika. I would like to share with you with history of occurrence in our family of our favourite griffons. I always had only big dogs: two Rottweilers, then labrador.

Once I wanted to get the small doggie, but my husband was categorically against this idea, considering that they are just for a decor-and that it is nonsense to have it, therefore I was searching for a long time and choosing breed, it was necessary for me, that my doggie would have loyally attittude to small children and to the big dogs, wasn`t cowardly and at the same time not aggressive because of the small growth. After long searching I have stopped my choice on Bruxelles griffon, in one magazine there were written that this breed is not necessary to groom.

Suddenly my sister absolutely casually, through someone has heard that there is a sleek-haired girl. ... Once I took this small puppie on my hands I could not resist to her huge bottomless eyes and ridiculous monkey face ... so in our family was a new member my favourite KJARA, and my husband didn`t resist too ... And now we already have in our familly two griffons.

There are on sale rare black&tan puppies males(petit brabancon)of show-class from titled parents.
Small Brabant Griffon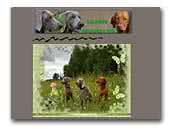 Saldozo weiaraner& magyar vizsla
We're breeding healthy and wonderfull dogs with wonderfull character ...

Home raised puppies available occasionally.
Weimaraner
Hungarian Shorthaired Vizsla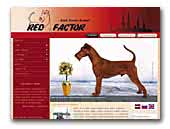 RED FACTOR Irish Terrier Kennel
All about Irish Terriers - articles, photos, show results, puppies for sale, stud service (we own imported from Australia male). Kennel Red Factor.
Irish Terrier

Angel and Barcelona
happy samoyed from Ventspils
This homepage is made for our samoyed family - Barcelona, Angel and their sweet puppies, and also for all actual samoyed friends and friends to-be.

Barcelona is a Kenventaki kennel samoyed, born 04.11.2005., in Kekava, Riga region. Barcelona has 2 sisters and 4 brothers.

Angel, full name is Smiling Snowball Santa Elf, born 01.05.2008., Estonia, Haapsalu. Angel has 4 sisters, so the only boy in his family.
Samoyed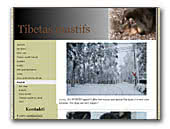 tibetasmastifs.com
Tibetan mastiffs in Latvia. Welcome to our site!!
Tibetan Mastiff