Dog Breeders > Lithuania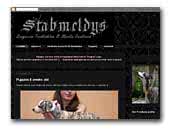 Stabmeldys Whippets
Whippets puppies are born at 6th of September!

3 males (1 silver brindle, 1 reddish brindle with white trim, 1 brindle white)
2 females (1 white with brindle, 1 brindle with white markings).
Whippet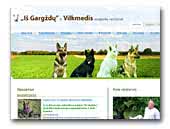 Veislynas IŠ GARGŽDŲ
Iš gargždų, aviganiai, šveicarų baltasis aviganis, rytų europos aviganis.
German Shepherd Dog
White Swiss Shepherd Dog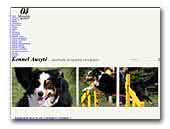 Ausytė - Australian Shepherd kennel
Aussies for shows and working! Australian Shepherd dog kennel in Lithuania. These dogs are perfect for agility, flyball, obedience... The best friend and companion you could ever find! For more information please contact us via e-mail.
Australian Shepherd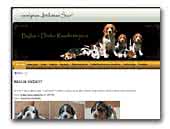 Veislynas Ištikimas šuo
Please visit our website for further informations and contacts. Jack Russell Terrier - Australien Top Lines.
Jack Russell Terrier
Beagle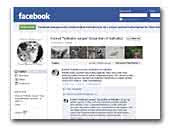 Valhalos Sargas (Guardian of Valhalla)
Welsh corgi pembroke kennel
Veislynas "Valhalos Sargas". Valų korgių pembrukų veislynas - su meile ir atsakomybe. Veisiame tik sveikus ir laimingus šunis.

Welsh corgi pembroke kennel - with love and responsability. We breed just healthy and happy dogs.
Welsh Corgi Pembroke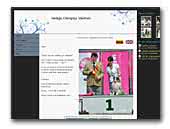 Olimpija Shelties
In our kennel we will strive to breed standart, healthy & temperamental shelties with their best quality!

Zivile & Monika Cekytes, Vilnius (Lithuania).
Shetland Sheepdog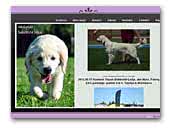 Kennel Sidabrinė Lelija
Small home kennel. Our dogs lives in family, compete in agiity competitions and attemt dog shows.
Golden Retriever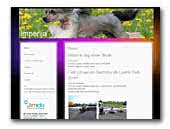 Imperija
Dachshund and Chinese crested dog
Welcome to our site! We are breeding show quality smooth miniature-kaninchen dachshund and chinese vrested dog.
Dachshund
Chinese Crested Dog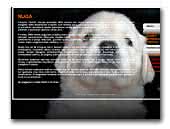 Kennel Nuga - Golden Retriever
and Bernese Mountain Dog
A small homekennel of Golden Retrievers and Bernese Mountain Dogs.

Our dogs live with us as family members, they have lot of place to play and run free. We care about dogs happiness and health a lot, all our puppies have FCI pedigree, are vaccined and growing up in friendly surroundings of dogs and people. Visit website for more information.
Golden Retriever
Bernese Mountain Dog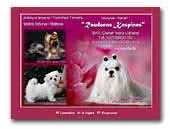 RAUDONAS KSPINAS Maltese Kemmel
Welcome to Lithuania, With my Maltese. Lt-Lv-Est-Balt - JCh, Lt-Lv - Ch,
Maltese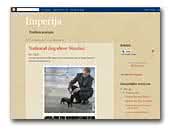 Kennel Imperija
: Dachshund zwerg and kaninchen kurzhaar kennel in Lithuania.
Dachshund
.

.