Dog Breeders > Netherlands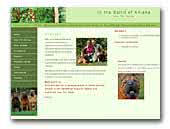 In the Spirit of KAisha
Sharpei kennel where dogs live in a family friendly environment. Important for us is breeding healthy dogs with a nice character. Visit our website for more information and contact details.
Shar Pei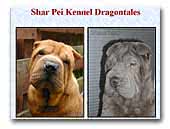 Dragon Tale's sharpei
from time to time whe have Show quality, healthy pups for sale. Stud dog Hebbedie Viggo:
Dutch youth Camp.
Club Winner'10
Dutch Champion.
Sar Pei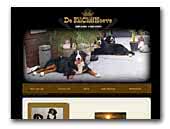 De KilCliffHoeve
I am a small breeder friendly once in two years has a litter.You can find me in Dordrecht.

If you are looking to contact me do it by email. I hope you enjoy our Bernese as we do. Are there any questions then we want to hear from you.

Sincerely Ilona and Andre.
Bernese Mountain Dog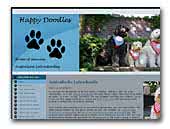 labradoodlepups.nl
Happy Doodles is a home breeder of the australian labradoodle. Our dogs have bloodlines straight to Tegan Park and Rutland Manor. Contact us for availability of labradoodle puppies.
Labradoodle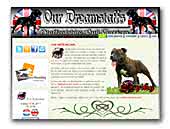 Our Dreamstaffs
Van harte welkom,

Wij zijn Stefan & Renate Vos en we wonen met onze kinderen en honden in Arnhem. In 2009 zijn wij op zoek gegaan naar een geschikte huishond voor ons. Het moest een ras worden dat goed bij ons, en in ons gezin met kinderen paste en ook karakter hebben, we kwamen uit op een Staffordshire Bull Terrier.

Het fokken met onze honden is voor ons pure hobby en wij zullen dit ook doen volgens de regels van het fokreglement Staffordshire Bull Terriër Club Nederland, waar we ook lid van zijn. Onze kennel is geregistreed bij het Raad van Beheer.

Via deze site willen we alle liefhebbers en geïnteresseerden van het ras 'Staffordshire Bull Terrier'ook wel Engelse Stafford genoemd - de mogelijkheid bieden om diverse info omtrent het ras te verkrijgen. Deze site wordt regelmatig voorzien van meer en nieuwe info.
Staffordshire Bull Terrier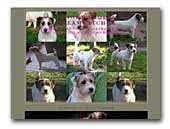 Thornwoods Dreamcatcher
Jack Russell Kennel
Jack Russell Kennel in The Netherlands.
Jack Russell Terrier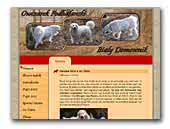 Bialy Domownik
Bialy Domownik is the name of our kennel, which meaning is white friend of the house. All our dogs share our home and receive all the love, affection and experiences that home life brings.

Puppies that we breed are reared this way and are most of all loving affectionate companions therefore we do hope and expect that their new homes offer them the same quality of life.

Please take a look at some pictures of our beautiful dogs and their siblings. Enjoy Your Visit !
Tatra Shepherd Dog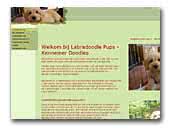 Kennemer Doodles - Labradoodles
Breeder of Australian Labradoodles.
Labradoodle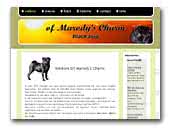 Marody's Charm - black pugs
Black pugs in the Netherlands.
Pug
« Prev 1 2 3 4 5 6 7 8 9 10 11 12 13 14 15 16 17 18 19 20 21 22 23 24 25 26 27 28 29 30 31 32 33 34 35 36 37 38 39 Next »