Dog Breeders > Netherlands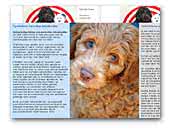 Upsidedown Australian labradoodles
We have a small (by choice) home based breedingprogramm. Our Australian labradoodles are our familymembers and treated as such They all are living in our house, we are not a kennel. Our beautiful boy lives in a guardianhome loved and spolied by Ingrid and her family.

Our puppies are born in our bedroom and raised in the livingroom with all the love and care in our home. We take pride in early socialisation, good health, nutrition and temperament. And afcourse stunning looks :-)

All our australian labradoodles originate from Rutland Manor and Tegan Park with some US and new Australian lineage Sunsethills. All of our breeding stock meet and exceed all required health testing and more.We are member of ALaeu and ALCA.
Australian Labradoodle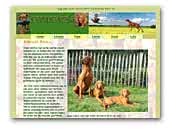 Szervusz vizsla kennel
We are a small breeder from Holland. Our aim is to produce puppies with natural abilities in the field. We only breed with lines which have proven to do well in the field.

Our male Sharmarkasch Lance is Multi Champion and Vice European Champion Fieldtrial 2011. He produces very nice offspring who also perform well in the field and well in the show ring. For suitable bitches we have frozen sperm available.
Hungarian Vizsla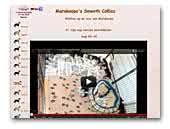 Marakoopa Smooth Collies
We zijn een kleine kennel met schotse herdershond korthaar. Wij fokken soms een nest uit weloverwogen combinaties. Karakter en gezondheid gaan bij ons boven schoonheid. Pups worden opgevoed in huiselijke kring , mede door andere honden.

We are a small breeder of smooth collies.From time to time we have a litter out of a carefully selected combination. Pups are held in the house (and garden)and grow up, socialised and with other dogs.

Health and character are above beauty.They will be vaccinated,and have anti-parasitic treatment and eye examination.The will go with a pedigree.
Collie Smooth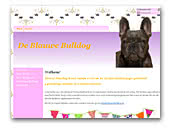 blauwebulldog.nl
Blue French Bulldogs from Holland

Our love for the (blue) French Bulldog is being expressed in our 'Blauwe Bulldog' (Blue Bulldog) kennel. We have health and a good character in high esteem and for our puppies we try to find a home where they will be a member of the family and where they will be loved and respected.

If you have questions, please contact us via ...
French Bulldog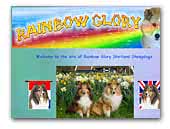 Rainbow Glory Shetland Sheepdogs
Our hobby is our dogs (and Ragdoll cats, ...). They are first and foremost our companions and we love to train with them Obedience and Agility. If everything regarding health and temperament checks out, we breed them after carefully selecting an appropriate mate. The puppies are raised in our living room and socialized to all kinds of regular household sights and sounds.
Bernese Mountain Dog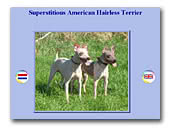 Superstitious AHT
We are Martin and Jolanda and we love animals a lot. We breed Shih Tzu for many years under Superstitious kennels. We also have Sphynx for 16 years, our catteryname is Fatal Attraction. We never heart about de american hairless terrier before, untill we got mail from Kim Probably, she wrote a mail to Sphynxbreeders. She send us a lot of pictures of AHT baby's Martin fell in love immidiately but I wanted to be sensible because we already have so many animals. We went to go and watch and we decided immidiately,Nora went home.

This is the beginning of ower love for the American Hairless Terrier
American Hairless Terrier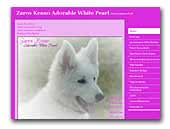 Zaros Keano Adorable White Pearl
A wonderful website about our Swiss White Shepherd Zaros Keano Adorable White Pearl on 5 October 2011 from a litter Born. bred according to the rules of the Swiss Shepherds Netherlands Association.

Zaros ran his first show was on april 1, 2012 and elected as best Baby of breed Association in the Netherlands with a thick White Swiss Shepherds promising. Furthermore you will find on our website a lot of information about the breed and the upbringing of your dog.
White Swiss Shepherd Dog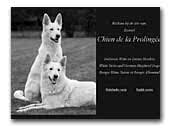 Kennel Chien de la Prolingﺃﺏe
A kennel without kennels. Small breeder of White Swiss Shepherds and (Old) German Shepherds located in the Netherlands. From time to time puppies from carefully selected parents. Pups are raised indoor and are vaccinated and vet-checked, receive anti-parasitic treatment and all pups (also the Old German Shepherds!) receive FCI pedigrees. We are a member of several breed specific associations.

We also offer stud services to White Swiss Shepherd ladies. Please check our website for more information.

With kind regards,
Jeldou Boorsma
White Swiss Shepherd Dog
Old German Shepherd
.

.