Dog Breeders > Netherlands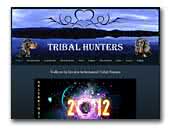 Tribal hunters gordon setter kennel
Welkom bij gordon setter kennel tribal hunters Neem gerust een kijkje op onze website. heeft u vragen , u kunt altijd contact opnemen.
Gordon Setter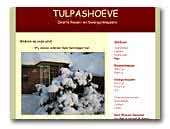 Tulpashoeve
Onze Zwarte Riesenschnauzers en Dwergschnauzers leven bij ons in huis, dus niet in kennels. Het zijn echte familiehonden.Ook doen ze het uitmuntend op de shows. We fokken op gezondheid, goed en betrouwbaar temperament, maar natuurlijk ook op uiterlijk.

We love the Black Giantschnauzers and the Miniature Schnauzers and our dogs are familymembers with a nice temperament. Visit our site with a lot of pictures of our beautifull dogs!
Giant Schnauzer
Miniature Schnauzer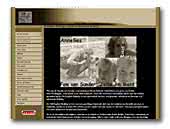 Sundance Bulldogs, Leavitt and Alternative
We breed athletic and free breathing Old English Bulldogs.
Old English Bulldog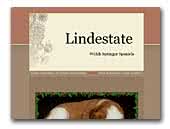 Lindestate - Welsh Springer Spaniels
Breeder of Welsh Springer Spaniels.
Welsh Springer Spaniel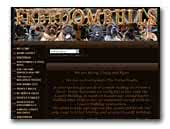 Freedombulls
We breed Leavitt Bulldogs Or what they say in Europe OEB the original old English bulldog.
Leavitt Bulldog

From the Dutch Garden
A small family kennel of Tornjak and Great Pyrenees from The Netherlands.
Pyrenean Mountain Dog
Tornjak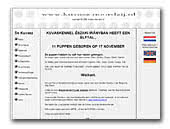 Északi Irányban  Kuvasz kennel
Since 2004 whe breed Kuvasz. Whe breeding one good characters and with good healthy dogs. Hipdysplasia free. Our dogs have good characters and whe socialized are pups very good. From time to time whe breed a litter for the serious Kuvasz Lover.

Visit our website and you will find lots of interesting information and beautifol photo's from this beloved breed. You are always welcome to visit us.
Kuvasz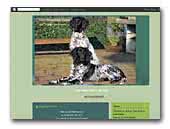 Uut 't Vossebeltseveld
Grote Munsterlander kennel
Grote munsterlander kennel uut 't vossebeltseveld zowel exterieur als jacht uitmuntend voor meer informatie zie onze website.
Large Munsterlander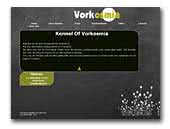 Vorkosmia Norsk Lundehund
We are a small kennel of Norwegian Lundehunds. All our puppies will be raised in the living room and get raw food.
Norwegian Lundehund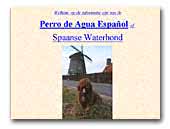 spaansewaterhond.info
Information on my Perro de Agua Español or Spanish Waterdogs and the breed Spanish Waterdog in the Netherlands.
Spanish Waterdog
« Prev 1 2 3 4 5 6 7 8 9 10 11 12 13 14 15 16 17 18 19 20 21 22 23 24 25 26 27 Next »