Dog Breeders > Netherlands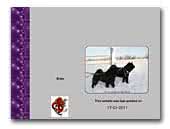 van Juttersburch Chow Chows
Our live with the smooth and rough van Juttersburch clan.
Chow Chow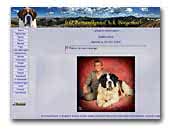 v.h. Borgerbos - Saint Bernard kennel
Here you can meet all our dogs.
St. Bernard Dog shorthair / longhair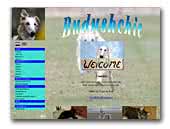 Budushchie
About our barzoi Gimme with picture of coursing, dogshowsand the results. In spring 2011 Gimme's first mating.
Barzoi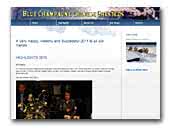 Blue Champagne Chinese Cresteds
We have a small family kennel with healthy sound Chinese Crested dogs. Our main interest is visiting shows with them. Our breeding is limited. We only use dogs with clear genetic testing of PLL, ECVO and patella and excellent characters. Our dogs live with us in the house as family members, never caged.
Chinese Crested Dog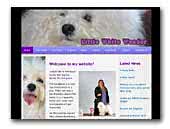 Kennel Little White Wonder
Small bolognese kennel based in The Netherlands. We try to breed healthy, beautiful bolognese with a golden temperament. We do health tests on every dog we use in our program. We go to dogshows to make sure we work with the right phenotype and study pedigrees to find the perfecte match in genotype for the puppies.

Take a look at our website and you might just fall in love with this wonderful breed as much as we have!
Bolognese

Wyclydo's Clumber Spaniels
A young kennel with only a few Clumbers how a bred for the first time a litter.
Clumber Spaniel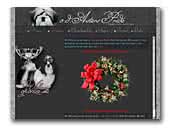 v.d. Aster's Pride Shih-Tzu kennel
We are a "v.d. Asters Pride" Kennel situated in Netherland. Our dogs are our passion and we are  proud of them all. All of our dogs have wonderful, loving and playful temperaments and enjoy free roam of our home and garden, they spend time with us as a family every day.
Shih Tzu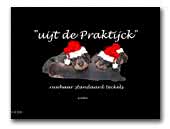 uijt de Praktijck - wirehaird dachshund
We are a small home based kennel. We breed only wire-haired standard dachshund since 2000.
Dachshund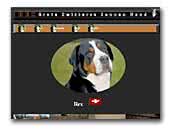 Rex - Grote Zwitserse Sennen Hond
All information about Great Swiss Mountain Dogs,Grosser Schweizer Sennenhund and Rex a approved stud male, with al tests and a rays.

Rex ist einer genehmigte deckrüde.
Rex a un approuvé chien.
Great Swiss Mountain Dog

MIGHTY MIDGET
We breed only on occasion with our girls who are in Excellent condition and full of caracter. We breed according to the rules of the ZWHVN & BTCN.(FCI) Beautiful, Healthy Puppies Expected In Januari 2011!!! Both parents are HD-A,ED-FREE MDR1-FREE !!
White Swiss Shepherd Dog
Boston Terrier
« Prev 1 2 3 4 5 6 7 8 9 10 11 12 13 14 15 16 17 18 19 20 21 22 23 24 25 26 27 28 29 30 31 32 33 34 35 36 37 38 39 Next »