Dog Breeders > Netherlands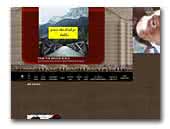 pass the bridge bulls
Healthy family bulldogs (Old english bulldogs)

For a real healthy family bulldog you are welcome to visit our dog kennel, or to contact me by mail. We have Old english bulldogs in the types renascence and leavit.

We only breed with full teeth bulldogs, with E hips, fine movements and long tales. And only dogs that will fit in every family.

Best regards,
Pass the bridge bulls
Old English Bulldog

Kokobulls
Onze woonplaats is Assendelft, dat ligt in Noord Holland, ten noorden van Amsterdam. Wij houden van old english bulldogs en pitbulls.

De old english bulldog die wij houden zijn old english bulldogs waarvan sommige uit de leavitt lijn. De Leavitt lijn is opgezet door David Leavitt. De pitbulls zijn Amerikaanse pitbull en American  Bully

Af en toe zullen we een nestje hebben, wat we met veel liefde zullen verzorgen. We zullen iedere keer een weloverwogen combinatie van teef en reu maken.

Zodat wij er alles aan doen om gezonde, mooie en vooral lieve pups te krijgen. Alle honden maken deel uit van ons gezinsleven en verblijven dan ook in onze woonkamer.
Old English Bulldog
American Pit Bull Terrier
American Bully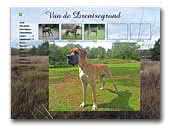 van de Drentsegrond
We breed Great Danes sinds 1963 in the color Blue, Fawn and Brindle. We like to breed Happy, Healty dogs. Visit our website for more information about us, and our Great Danes.
Great Dane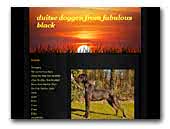 From Fabulous Black
Great Danes, harlequin and black with exelent temperament and health. Visit our Web site.
Great Dane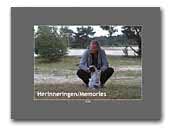 Kennel di Regione Montagnosa
A kennel for Bracco Italiano and Spinone Italiano in the heart of Holland.
Italian Pointing Dog
Italian wire-haired Pointing Dog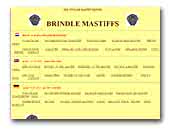 Brindle Mastiffs
Breeder of old english mastiffs. Small breeder in the Netherlands. We will use only healthy dogs with good character for breeding.
English Mastiff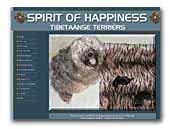 Spirit of Happiness Tibetan Terriers
As lovers of this breed we occassionally have litters in our home. Our only aim is to breed healthy and well socialized pups from well choosen parents.

To show is a small part of our hobby and certainly not the goal of our efforts. Happy and Healthy dogs!!
Tibetan Terrier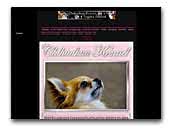 hometownglorys.com
We have Shorthair & Longhair Chihuahuas only with official FCI pedigree and bred according to the breeding rules of the Dutch Chihuahua Club and of the Supervisory Management on Cynologic field in the Netherlands.

I hope you enjoy watching my site. Any questions please feel free to contact me.

Kort & Langhaar Chihuahua's uitsluitend gefokt volgens het fokreglement van de Nederlandse Chihuahua Club en het Centraal Fokbeleid van de Raad van beheer.Uit Internationale Toplijnen.
Chihuahua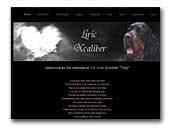 Liric Xcaliber
Site dedicated to Gordon Setter Ch. Liric Xcaliber. Read all about this wonderful boy, see lots of photos, latest news, showresults, offspring and more.
Gordon Setter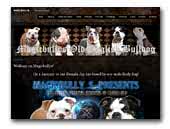 Magicbullys Old English Bulldog
Sometimes we have a beautiful litter puppies. Health and quality we find very important. We breed unique and special colours Old english bulldog. Check out our website for our dogs and to request any information. And see what we have in the planning.

With friendly greetings Magicbullys from Holland
Old English Bulldog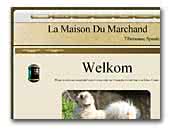 La Maison Du Marchand
Wij zijn een kleine erkende Tibetaanse Spaniel fokker. Wij zijn lid van de de Pekingees- en Dwergspanielclub. Onze toekomstige pups krijgen een eigen stamboom mee. Ongeveer 1x per jaar wordt er bij ons een nestje geboren, alleen en uitsluitend bij ons in de woonkamer.

Tesamen met onze 3 kinderen worden de pups tot 9 weken gesocialiseerd opgevoed tot heerlijke sociale en vrolijke hondjes. Wij fokken alleen met honden die vrij zijn van PRA en Patella- Luxatie. Voor vragen kunt u ons altijd bellen of een bericht sturen via de website.
Tibetan Spaniel
« Prev 1 2 3 4 5 6 7 8 9 10 11 12 13 14 15 16 17 18 19 20 21 22 23 24 25 26 27 Next »