Dog Breeders > Netherlands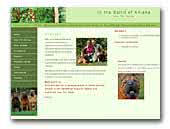 In the Spirit of KAisha
Sharpei kennel where dogs live in a family friendly environment. Important for us is breeding healthy dogs with a nice character. Visit our website for more information and contact details.
Shar Pei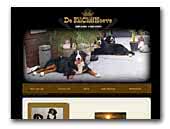 De KilCliffHoeve
I am a small breeder friendly once in two years has a litter.You can find me in Dordrecht.

If you are looking to contact me do it by email. I hope you enjoy our Bernese as we do. Are there any questions then we want to hear from you.

Sincerely Ilona and Andre.
Bernese Mountain Dog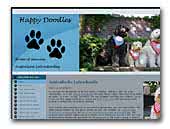 labradoodlepups.nl
Happy Doodles is a home breeder of the australian labradoodle. Our dogs have bloodlines straight to Tegan Park and Rutland Manor. Contact us for availability of labradoodle puppies.
Labradoodle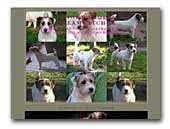 Thornwoods Dreamcatcher
Jack Russell Kennel
Jack Russell Kennel in The Netherlands.
Jack Russell Terrier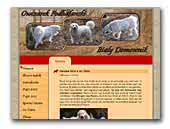 Bialy Domownik
Bialy Domownik is the name of our kennel, which meaning is white friend of the house. All our dogs share our home and receive all the love, affection and experiences that home life brings.

Puppies that we breed are reared this way and are most of all loving affectionate companions therefore we do hope and expect that their new homes offer them the same quality of life.

Please take a look at some pictures of our beautiful dogs and their siblings. Enjoy Your Visit !
Tatra Shepherd Dog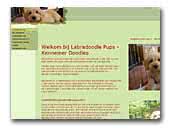 Kennemer Doodles - Labradoodles
Breeder of Australian Labradoodles.
Labradoodle

of Angelsfantasy labradors
We are a small labrador kennel where all dogs live in our house... we breed only yellow and black labradors and just one litter a year we breed only with dogs who are tested on the eyes (yearly), hips, elbows and E.I.C. we are registrated at the FCI , Dutchkennel club (raad van beheer) and NLV.
Labrador Retriever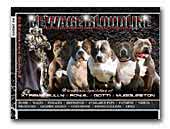 NEWAGEPITBULLS XL Blue Bully's
Xl blue bully pitbull breeder. Specializing in Xtreme Bully,Royal Blue Generation, Mugleston, Gotti bloodlines.
American Pit Bull Terrier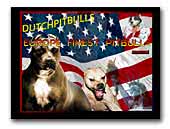 Dutchpitbulls
Dutchpitbulls Europe finest pitbulls

First of all we would like to thank you for visiting our website.

We are a small, upcoming kennel located in the Netherlands. The main focus in our kennel is to breed physically and mentally enormous strong and healthy American Pitbulls with great working qualities.

Our kennel is not a typical or traditional Pitbull kennel. We are specialized in breeding XXL sized Pitbulls with great muscle mass, heavy bones, huge heads and a overall proportional look. This is why we work with the best of the best bloodlines from the top kennels / breeders from the USA.

We keep our dogs in house and spend much time and energy to keep them happy. Our dogs and puppies will be well educated and socialized to become the ultimate family companions.

the American Pitbull has gotten a bad reputation over the years because it was frequently owned by people who had the wrong intentions with it. We would like to prevent this that is why we will have a puppy contract and would like to always keep in touch with you to see what has become from our puppies.

We guarantee you to always be honestly treated and answer all of your questions if possible. Feel free to contact us anytime.

With kind regards, Dutchpitbulls
American Pit Bull Terrier
« Prev 1 2 3 4 5 6 7 8 9 10 11 12 13 14 15 16 17 18 19 20 21 22 23 24 25 26 27 Next »