Dog Breeders > Netherlands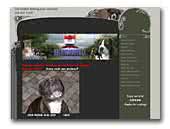 Highwoodbulls
The home of the Original Old English Bulldog. We have leavitt line's and Alternative lines. We are a small kennel located in Hoogwoud, Noord-holland. Our dogs are born and raised in home, and not in kennels.
Old English Bulldog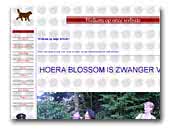 Newfoundlander kennel van het Stolzhof
Newfoundlander liefhebbers.

We breed black and brown newfoundlanders.
Newfoundland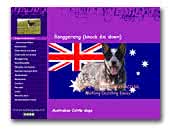 Banggereng Australian Cattledogs
New breeder in the Netherlands, breed under the rules of RvB/ FCI and the ACD-breederclub.

All pups will be growing up in the family and get all their healthchecks and hearingtest at 6 weeks. We try to breed healthy, working dogs who're our best friend and joy.
Australian Cattle Dog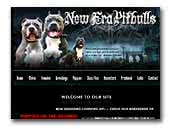 New Era Pitbulls
We are small up and coming kennel located in Netherlands. The main focus in our kennel is to breed physically and mentally enormous strong and healthy American Pitbulls with great working qualities.

Our kennel is not a typical or traditional Pitbull kennel. We are specialized in breeding blue and champagne XL to XXL sized Pitbulls with great muscle mass, heavy bones, huge heads and a overall proportional look. This is why we work with the best of the best bloodlines from the top kennels / breeders from the USA.

We keep our dogs in house and spend much time and energy to keep them happy. Our dogs and puppies will be well educated and socialized to become the ultimate family companions.

The Am. Pitbull has get a bad reputation for a long time because the breed was frequently owned from people with the wrong intentions. We will like to prevent this that is why we will have a puppy contract and would like to always keep in contact with you to see what has become from our puppies.

We guarantee you to always be honestly treated and answer all of your questions if possible. Feel free to contact us anytime.

With kind regards,
New Era Pitbulls
American Pit Bull Terrier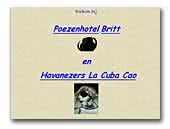 La Cuba Cao Havanese
We are a little breeder in the Netherlands.


Havanese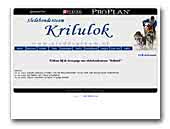 Krilulok siberian husky kennel
Siberian husky kennel en sleddogteam. From the netherlands. Races in Europe.
Siberian Husky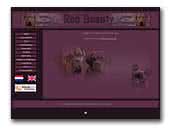 Redbeauty
Hello, my name is Marion, and my big loving is the Bordeaux on this momment we have 9, bordeauxdog and 1 frencie and hope in the summer having a nw breed in our kennel. We love too walk shows Nat and internationaal, more info about us and my dogs, you can,t find on the site,
greetings Marion
Dogue de Bordeaux

van de Hoolhoeve Briards
Wij fokken af en toe een nestje uit wel overwogen combinaties, Wij fokken op karakter, gezondheid en werkeigenschappen. puppen ondergaan op de leeftijd van 7 weken een karaktertest.
Briard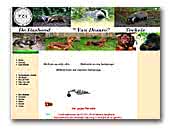 Van Desaro
Teckels in het langhaar dwerg en kaninchen en ruwhaar kaninchen.
Dachshund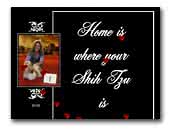 Gremley's Shih Tzu
Shih Tzu breeder on small basis, all dogs live in the house, companion is important. We also do shows, since 1991, and enjoy it a lot. Breeding with very good bloodlines, always welcome to see our dogs at home.
Shih Tzu
.

.