Dog Breeders > Netherlands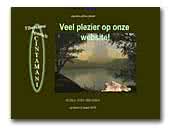 CINTAMANI Tibetan Spaniels
Many years we have been breeding Tibetan Spaniels and showing them to Champion. Over 15 years we select on health and caracter. Our Tibbies are family members and puppies are born and grow in the family. We socialize them before they leave our house. We don't breed much, just about 2 litters a year, carefully planned.
Tibetan Spaniel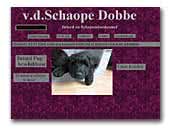 v.d. Schaope Dobbe
Briard en Schapendoes kennel
Sometimes we have puppies from beautyful and nice dogs.
Briard
Dutch Schapendoes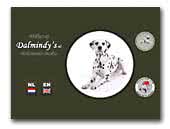 Dalmindy's Dalmatians
Breeding for our hobby and passion, once in a while a litter at home, from excellent bloodlines and good temperaments.

Home of Multi Ch.Amelanchiers Amusing Eloise, Laguna Dios Ranger Supreme, Alphadirato Innovation Brand, Dalmindy`s Ivy Indigo & Groovy Gainsboro. All loveing pets and showdogs. Dalmatians since 1998.
Dalmatian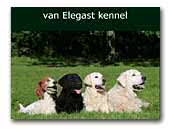 van Elegast kennel
Van Elegast is a small kennel. In 1992 I got my first Curly Coated Retriever and ever since that's my favorite breed. Two other breeds have a very special place in our hearts: the Golden Retriever and the Welsh Springer Spaniel. We take extremely good care of our dogs.

Our dogs are being raised and trained with respect and lots of love. And of course they are living in our house. We want to breed a litter Curly's in 2010. We invite you to meet our dogs on our website.
Curly Coated Retriever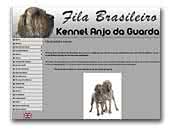 Anjo da Guarda Fila brasileiro
Welcome in the world that called Fila Brasileiro, take a look at our website and let yourself be enchanted by our Brazilian Mastiff dogs. From time to time, we have puppies from responsible combinations.

We breed with the characteristics in mind. Do you have any questions or interested do not hesitate and contact us.
Fila Brasileiro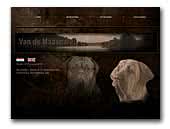 Van de Maasparel
Dogue de Bordeaux and Fila Brasileiro Kennel based in The Netherlands. We breed for passion on health and character.
Fila Brasileiro
Dogue de Bordeaux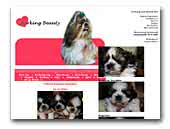 BarkingBeauty Shihtzu kennel
We are a small shihtzu kennel in the Netherlands, we enjoy our dogs.
Shih Tzu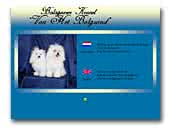 kennel van het Balgzand
We are a small Bolognese kennel in the Netherlands. Visit our website to learn more about us and this lovely breed.
Bolognese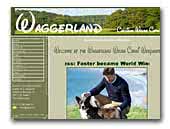 Waggerland Cardigan Welsh Corgi Kennel
Cardigan Welsh Corgi Kennel. Sound and healthy Cardigans, shown throughout the world.
Welsh Corgi Cardigan
« Prev 1 2 3 4 5 6 7 8 9 10 11 12 13 14 15 16 17 18 19 20 21 22 23 24 25 26 27 28 29 30 31 32 33 34 35 36 37 38 39 Next »