Dog Breeders > Netherlands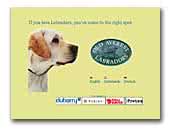 Old Averest Labradors
The main goal of my kennel, Old Averest Labradors, is to produce healthy, intelligent and sound Labradors. Our labs are entered for shows and take part in obedience- and gundog trials. We firmly believe in the all purpose Labrador who is confident in the home, field, water or show ring.

Old Averest is located in the north-east of Holland, and is surrounded by fields and forests. Our labs play and train in the local fields and streams.

We guarantee the health of the parents of each litter. We are small hobby breeders who treat our Labradors as our friends and companions.

Our goal is to improve the Labrador breed, to breed dogs with good looks, good health, super temperament, sound and willing to please, and to share them with other people.

The above is a brief resumé of my small kennel, where quality and select breeding is my first consideration.
Labrador Retriever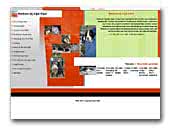 Kipir Kipir Australian Shepherd
I breed Australian Shepherd in the color Black tri and red tri. On my site you can see a lot of pictures.
Australian Shepherd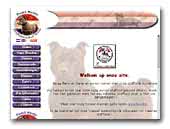 Dutch Mystic
Staffordshire Bull Terrier Kennel
Dutch Mystic is a small Staffordshire Bull Terrier Kennel from the Netherlands. We invite you to visit our website and enjoy our dogs as much as we do.

Kind Regards
Berry and Gerie
Staffordshire Bull Terrier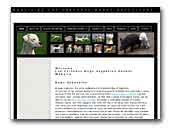 De Los Porteños Dogos Argentinos Kennel
See our; Website of De Los Portenos Dogos Argentinos Kennel located in The Netherlands. Dogo Argentino Puppy`s, Info, Standards, Photo`s, health-certificates, Dogo argentino history and much more.

We occasionally have puppy`s from top quality bloodlines from the Netherlands and Argentina ...
Dogo Argentino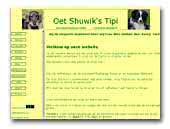 Oet Shuwik's Tipi
We breed standard wirehaired Dachshunds and Australian Shepherds. Please visit our homepage for more information.
Dachshund
Australian Shepherd

Petit Pom pomeranians
You can find are kennel in the nederlands. We are a small hobby kennel. We breeds a few litters a year in the colours cream,cream sable, black, orange, wolf sable, black and tan. We alo love to go to the show with are poms so i invite you to to take a look at are pomeranians on are website.
Pomeranian
« Prev 1 2 3 4 5 6 7 8 9 10 11 12 13 14 15 16 17 18 19 20 21 22 23 24 25 26 27 28 29 30 31 32 33 34 35 36 37 38 39 Next »