Dog Breeders > Netherlands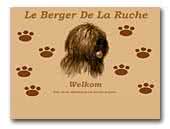 Briardkennel Le berger De La Ruche
Briardkennel Le Berger De La Ruche, al jaren een vertrouwd adres in uw zoektocht naar een briardpup. kijk voor meer informatie op onze website.
Briard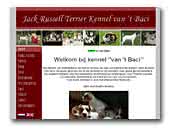 Kennel van 't Baci Jack Russell Terrier
Welcome at the kennel "van 't Baci"
We breed, as a hobby, on a small scale, in a responsible way Jack Russell Terriers, using the Australian Bloodlines. The pups grow up in the livingroom and are very well socialized.

The parents have had all the necessary tests for Patella Luxation, Lensluxation, Distichiasis and Cataract and are free. From our dogs we also know the DNA-profile. When we expect pups, or have them, we will announce that on this website under "the latest news", but you are always welcome for more information.
Bart & Cintha Swalue
Jack Russell Terrier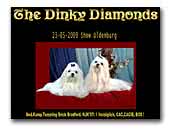 Dinky Diamonds Maltese
Top-showkennel with beautiful Maltese, only bred from the best bloodlines! We have a few litters a year with adorable puppies out of Campionparents only. Have a look on our homepage to meet them all.
Maltese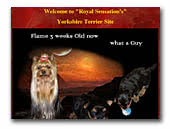 Royal Sensation's
Yorkshire Terrier Kennel Royal Sensation's In the Netherlands. Presentation from our dogs. Show results, pictures and more.
Yorkshire Terrier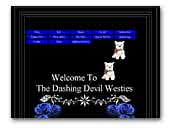 'The Dashing Devil's'
Welcome to The Dashing Devil's West Highland White Terrier webpages We are a small home kennel from the Netherlands. Breeding seldom high quality puppies with exceptional quality look, temperament and health.
West Highland White Terrier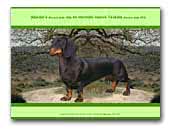 Abedar's & Hermels Hoeve Dachshunds
Dachshunds are our passion since 1974. We breed standard smooths and miniature smooths of high quality. Visit our homepage to see more!
Dachshund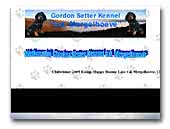 v.d. Mergelhoeve Gordon Setter Kennel
On our site you can find all information about our Gordon Setters, shows and litters.
Gordon Setter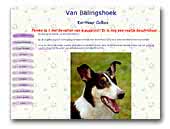 Van Balingshoek Smooth collies
Small smooth collie kennel in the north of Holland. We also like flyball and agility.
Collie Smooth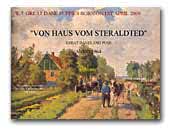 Von Haus vom Steraldted
We breed Great Danes and Pugs. Great Danes from the year 1964 and Pugs from 2004. We have bred several National, International cahmpions and 1 Worldchampion.

We started with Great Danes in Fawn and Brindle, later bred also Harlequin and Black and Blue. My most famous dog I owned was Minos du dog du Vexin. At this moment we only have Harlekin and Black. Visit our website for more information about our dogs.
Great Dane
Pug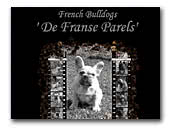 De Franse Parels
French bulldog kennel
We are breed French bulldog and we are located in Holland, the Netherlands. Our first and foremost goal is to breed for health and temperament. We are specialized in Reds, Creams, Blues en Chocolates.
French Bulldog
.

.