Dog Breeders > Netherlands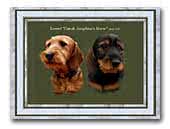 Kennel van de Josephina's Hoeve
We breed standard whirehaired dachs.
Dachshund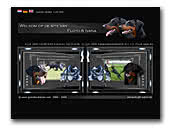 Grande Noblesse Dobermann Kennel
We invite you to take a look at our website. It's full of information, pictures and results.
Dobermann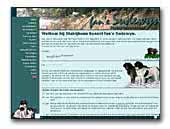 fan'e Sudewyn
Information about the Frisian Pointer in general and on our dogs in particular. The Stabyhoun is a continental pointing dog that originates from the Netherlands. It's a pleasant family companion as well as an excellent working dog. But since it's a rare breed, it's not well known for its working abilities.

With our kennel, we aim to contribute to the breed itself, and with our site to its familiarity as a working dog.
Stabyhoun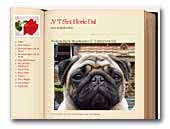 .V 'T Sint Florie Dal - onze mopshonden
Whe are breeders from fawn and black pugs, Whe live in de south of Netherlands.
Pug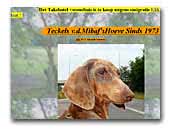 Teckels v.d.Mibaf'sHoeve Sinds 1973
I am a breeder from all variety's dachshunds. Standard, mini, kaninchen. All FCI colors. My specialty is smoothhair and longhair in dapple color and brindle.
Dachshund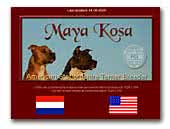 Maya Kosa
Health conciouse breeder of quality heritage, pure bred American Staffordshire terriers based on the Chasqui bloodline. Based in the Netherlands, provinding quality dogs for approved homes. Feel free to have a look at our website!
American Staffordshire Terrier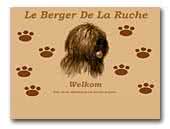 Briardkennel Le berger De La Ruche
Briardkennel Le Berger De La Ruche, al jaren een vertrouwd adres in uw zoektocht naar een briardpup. kijk voor meer informatie op onze website.
Briard
« Prev 1 2 3 4 5 6 7 8 9 10 11 12 13 14 15 16 17 18 19 20 21 22 23 24 25 26 27 28 29 30 31 32 33 34 35 36 37 38 39 Next »