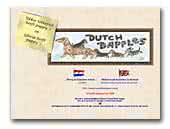 Dutch Dapples
Welcome to our website!
Here you will find information about our passion what has stolen our hearts. You will see all our doxies in different official colors and patterns. We specially like to breed choc/tan and choc/tan dapple puppies.

Our puppies are raised as a part of our family, they are happy and well socialized. We are dedicated to finding loving homes for our puppies.
Dachshund