Dog Breeders > Netherlands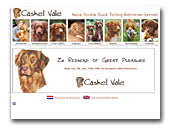 Cashel Vale Tollers
Cashel Vale is a toller kennel in the Netherlands. The site has a lot of pictures and information from my dogs.
Nova Scotia Duck Tolling Retriever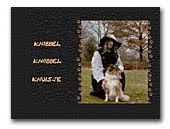 Secret Mystery Shetland Sheepdogs
Hello
I'm a small Hobby breeder living in the Netherlands. Try to use the best from Both American and Englisch bloodlines. Please meet us and our dogs and feel free to see our website i's translated.
Shetland Sheepdog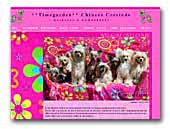 Timegarden Chinese Crested
Hairless and Powderpuff
Chinese Cresteds are amazing dogs! I love, show and breed my champion Chinese Crested with all my heart. Once or twice a year I have a litter from perfectly sound, correct, healthy and tested parents. All my dogs live in my house, sit on the couch and sleep in my bed. All information about grooming can be found on my website aswell.
Chinese Crested Dog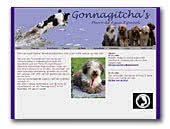 Gonnagitcha's Perro's
A good site many information and Englishe coming soon.
Spanish Waterdog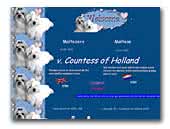 v. Countess of Holland Maltese
We are a small, succesful showkennel. We have maltese for more then 20 years and show them all over the world. If we have puppy's they are from Ch. parents. All our maltese live together with the family in the house. Our Ch. males are at stud for aproved bitches. Please have a look at our website to meet our lovely maltese.
Maltese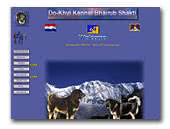 kennel Bhairub Shakti - Do Khyi
We are registered breeder of the Dutch Tibetan Mastiff Club. We breed according to the breed regulations of the club. Our dogs are yearly tested on PRA and free of HD. We live in the South West of the Netherlands. The dogs would be socialezed with children and animal around the house.

We have experience with dogs for almost 40 years in working dogs and the last years with Tibetan Mastiff's. We plan only a litter when there are enough reservations for black and tan. You can contact us for a visit or an email
Regards,
Wim en Ineke Tegelaar
Tibetan Mastiff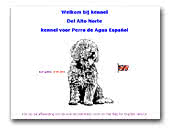 Del Alto Norte
Kennel for Spanish Waterdogs
We are a Dutch breeder for Spanish Waterdogs. We select our dogs on character, working abilities and looks. From time to time we have puppies. Take a look at our site for more information.
Spanish Waterdog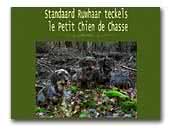 Kennel Le Petit Chien de Chasse
We selectively breed for health, type, temperament and hunting ability in Standard wires exclusively.
Dachshund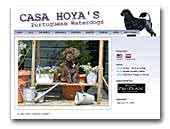 Casa Hoya's
Breeder of Poruguese Water Dogs in the Netherlands. All our dogs live in the house with us where the puppies are raised as well. We test our dogs for HD, PRA, GM-1 and JDCM. For more information and lots of pictures please visit our website.
Portuguese Water Dog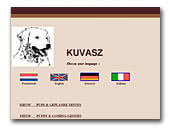 Kuvaszkennels A Gazdaság Ról
& Egymásra Találtunk
For Kuvasz information, kennel information and a lot of Kuvasz pictures, you have to visit our homepage. We are the Ackermans family and the Koogje family and we have been engaged with Kuvasz for many years.

We spoil them, play with them and take them for a walk. We breed the dogs and take them to exhibitions. But most of all, the Kuvasz brings a lot of joy into our lives.
Kuvasz
« Prev 1 2 3 4 5 6 7 8 9 10 11 12 13 14 15 16 17 18 19 20 21 22 23 24 25 26 27 Next »