Dog Breeders > Netherlands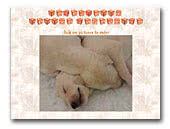 ZARANDILLO
Serious breeder of this fantastic Spanish breed. Our dogs and puppies are living in the middle of our family and are raised with love and care. From time to time puppies available for serious doglovers. Puppies bred by us live all over the world.

We speak several languages. Everybodu is always welcome to pay us a visit and get to know our dogs.
Spanish Greyhound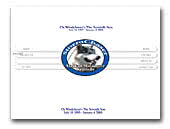 Home of the StormChaser
Alaskan Malamutes
Welcome to our website. here you can find picture pedigrees, shownews and general background info on our dog's and bloodlines.
Alaskan Malamute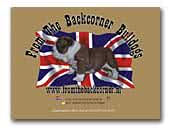 From The Backcorner Bulldogs
Here you can find information about our kennel en the english bulldog. You can see also our bulldogs and showresults, available puppy's and upcoming litters.
English Bulldog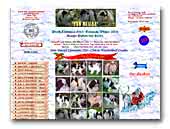 Von Reifra
Japan Chins in the Netherlands. FCI Japan Chins in all 3 colours. Show results pedigree and some time babies.
Japan Chin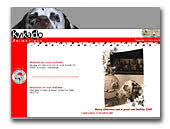 Kykado Dalmatians
Kykado Dalmatians, home of Alphadirato Glitter Girl , Rocca Al Mare Donatella & Laguna Dios Duran Duran. We are living in the eastern part of the Netherlands.
Dalmatian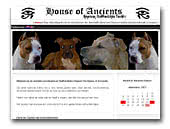 House of Ancients
American Staffordshire Terriers
Home-raised companion and show quality puppies only. Bred for gentle temperament, excellent type and sound movement.
American Staffordshire Terrier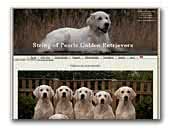 String of Pearls
A small kennel in the north-west of The Netherlands. Our site is about our precious Goldens. Here you can find our dogs, breeding plans, lot's of pictures and much more!
Golden Retriever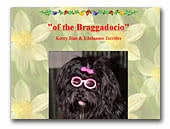 of the Braggadocio
Kerry Blue and Tibetan Terrier
Small kennel with show and agility dogs of Kerry Blue terriers and the Tibetan Terriers.
Kerry Blue Terrier
Tibetan Terrier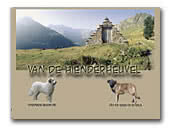 Kennel van de Hienderheuvel
We made this website to get in touch with people who like the Pyrenean Mountaindog and Cão da Serra da Estrela.
Cão da Serra da Estrela
Pyrenean Mountain Dog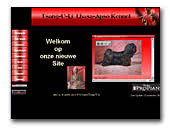 Tsang-U-Li Lhasa Apso Kennel
Lhasa Apso Kennel Tsang-U-Li is een erkende kennel in Nederland. Wij zijn gevestigd in Enschede Nederland. Wij zijn te zien op shows en fokken via de regelementen van de Raad van Beheer en de FCI.
Lhasa Apso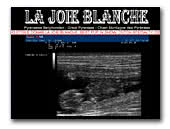 LA JOIE BLANCHE Great Pyrenees
Dutch breeder/lover of the Pyrenean Mountaindog. Our 5 Pyrs are all family dogs and we are very selective with breeding them ...

Some of them are very succesful at shows, for example our male was res. Best Male at Crufts 2005, the largest Show in the world.
Pyrenean Mountain Dog
.

.