Dog Breeders > Netherlands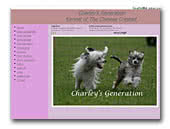 Charley's Generation
Charley's Generation is a small kennel in the Netherlands, with great love and passion for our dogs.
Chinese Crested Dog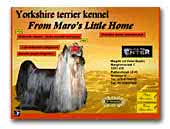 From Maro's Little Home
Yorkshire terrier kennel
We work whit bloodlines from: Padawi's - Perro Carall's - Samothrace. You can see a lot of picture of the Yorkshire terrier.And see shownews fro Holland.
Yorkshire Terrier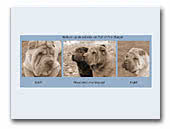 Full of Fire Sharpei
Visit our website for more information.
Shar Pei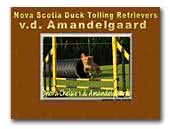 v.d. Amandelgaard
Our website shows a lot of information about the Nova Scotia Duck Tolling Retriever. Also you can find a lot of photo's and little movies from our Tollers. If you have questions don't hasitate to ask. (We lives in the Netherlands near by Rotterdam).
Nova Scotia Duck Tolling Retriever

King Bassie's Jack russell terriers
Hello, we are breeding Jack russell terrier's and we breed with Australian and Dutch bloodlines. We have smooth, broken and rough coat jacks take a look atour webside to see them some times we have a litter.

We have several stud dogs avalibel in smooth, broken and rough coat also great dane, german pointer longhair and red and white irish setter.
Jack Russell Terrier
Great Dane
German Pointer Longhair
Irish Red and White Setter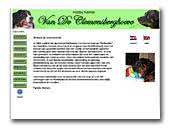 Hobbykennel van de Clemensberghoeve
We are a small kennel in the Netherlands. We have Bernese Mountaindog and Rottweiler.
Bernese Mountain Dog
Rottweiler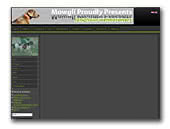 Mowgli Proudly Presents
Longhaired Weimaraners
Home of working longhaired Weimaraners. They have both the national and international show champ. title and all have gained several field trial qualifications.
Weimaraner Longhair
« Prev 1 2 3 4 5 6 7 8 9 10 11 12 13 14 15 16 17 18 19 20 21 22 23 24 25 26 27 28 29 30 31 32 33 34 35 36 37 38 39 Next »