Dog Breeders > Netherlands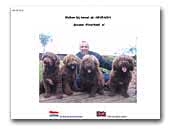 kennel Amaragua for Spanish Waterdogs
Breeding high quality Spanish Waterdogs since 1999 for working and beauty and family companion.
Spanish Waterdog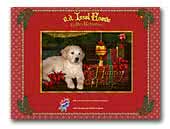 Golden Retrievers v.d. Issel Hoeve
Breeder in the Netherlands. Information about the breed. Fotos, faq's, health results and grooming instructions for your Golden. Now and then puppy's available.
Golden Retriever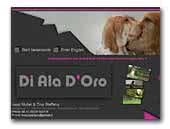 Ala D'Oro Bracco Italiano Kennel
We provide information in English and Dutch about this very old Italian hunting dog. Visit our webpage and find out more about this breed and the TOP Kennel "di Ala D'Oro".
Bracco Italiano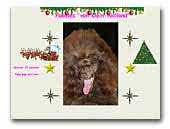 Poodles van Klein-Nulland
We breed poodles since 1965 all our dogs are optigen tested and patella lux free,we have champions all over the world we do not have kennels our dogs are all family members and live with us.
Toy Dwarf and Miniature Poodles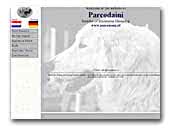 Parcodaini
Breeder in Holland. Information about the breed. Fotos, faq's, health results and many links. Puppies sometimes available.
Maremma Sheepdog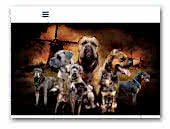 La Potenza E L'Amore
Cane Corso Italiano
Our passion is the Cane Corso Italiano. We have imported divers bloodline from Italy. Our pups grow up in our house and we give lots of attantion to there socialisation. We breed tipical dogs with good temperment. Please feel welcome to visit our website!
Cane Corso Italiano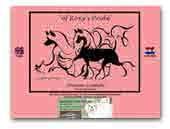 of Roxy's Pride Chinese Cresteds
Visit our homepage and meet worlds most adorable Chinese Cresteds.
Chinese Crested Dog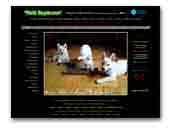 VIVID DAYDREAM
White shepherd lover/breeder NL
We have two beautifull females at home. Only ones a year a litter puppies born and raised with all our love in our family.
White Swiss Shepherd Dog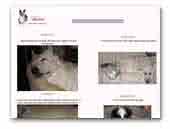 MAIRWEN Welsh Corgi Cardigans
Our page is about our Cardigans, the sports we do with them, all adventures we have with them, lots of pictures and lots of information about the breed, health etc.

Onze pagina gaat over onze Cardigans, de sporten die we met onze honden doen, alle avonturen die we met de honden beleven en informatie over gezondheid en dergelijke. Natuurlijk zijn er ook veel foto's te zien.
Welsh Corgi Cardigan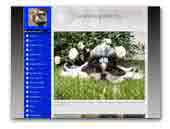 Altan Meng
We are a small kennel located in the western part of the Netherlands and have quite a international studd of Shih Tzu where we do show with and do also breedings.
Shih Tzu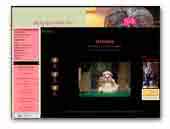 Melystra Shih Tzu
Small Shih Tzu kennel located in the Netherlands. We enjoy showing our dogs and we breed the occasional litter. Excellent bloodlines.
Shih Tzu
.

.