Dog Breeders > Netherlands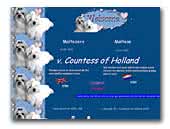 v. Countess of Holland Maltese
We are a small, succesful showkennel. We have maltese for more then 20 years and show them all over the world. If we have puppy's they are from Ch. parents. All our maltese live together with the family in the house. Our Ch. males are at stud for aproved bitches. Please have a look at our website to meet our lovely maltese.
Maltese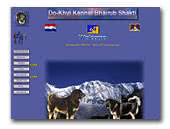 kennel Bhairub Shakti - Do Khyi
We are registered breeder of the Dutch Tibetan Mastiff Club. We breed according to the breed regulations of the club. Our dogs are yearly tested on PRA and free of HD. We live in the South West of the Netherlands. The dogs would be socialezed with children and animal around the house.

We have experience with dogs for almost 40 years in working dogs and the last years with Tibetan Mastiff's. We plan only a litter when there are enough reservations for black and tan. You can contact us for a visit or an email
Regards,
Wim en Ineke Tegelaar
Tibetan Mastiff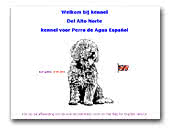 Del Alto Norte
Kennel for Spanish Waterdogs
We are a Dutch breeder for Spanish Waterdogs. We select our dogs on character, working abilities and looks. From time to time we have puppies. Take a look at our site for more information.
Spanish Waterdog
« Prev 1 2 3 4 5 6 7 8 9 10 11 12 13 14 15 16 17 18 19 20 21 22 23 24 25 26 27 28 29 30 31 32 33 34 35 36 37 38 39 Next »