Dog Breeders > Netherlands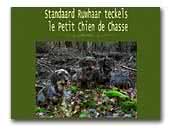 Kennel Le Petit Chien de Chasse
We selectively breed for health, type, temperament and hunting ability in Standard wires exclusively.
Dachshund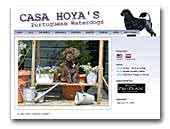 Casa Hoya's
Breeder of Poruguese Water Dogs in the Netherlands. All our dogs live in the house with us where the puppies are raised as well. We test our dogs for HD, PRA, GM-1 and JDCM. For more information and lots of pictures please visit our website.
Portuguese Water Dog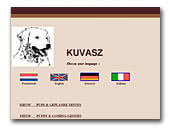 Kuvaszkennels A Gazdaság Ról
& Egymásra Találtunk
For Kuvasz information, kennel information and a lot of Kuvasz pictures, you have to visit our homepage. We are the Ackermans family and the Koogje family and we have been engaged with Kuvasz for many years.

We spoil them, play with them and take them for a walk. We breed the dogs and take them to exhibitions. But most of all, the Kuvasz brings a lot of joy into our lives.
Kuvasz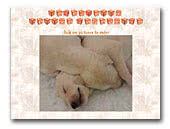 ZARANDILLO
Serious breeder of this fantastic Spanish breed. Our dogs and puppies are living in the middle of our family and are raised with love and care. From time to time puppies available for serious doglovers. Puppies bred by us live all over the world.

We speak several languages. Everybodu is always welcome to pay us a visit and get to know our dogs.
Spanish Greyhound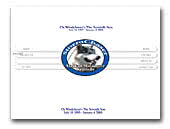 Home of the StormChaser
Alaskan Malamutes
Welcome to our website. here you can find picture pedigrees, shownews and general background info on our dog's and bloodlines.
Alaskan Malamute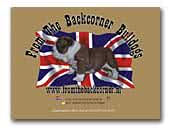 From The Backcorner Bulldogs
Here you can find information about our kennel en the english bulldog. You can see also our bulldogs and showresults, available puppy's and upcoming litters.
English Bulldog
« Prev 1 2 3 4 5 6 7 8 9 10 11 12 13 14 15 16 17 18 19 20 21 22 23 24 25 26 27 28 29 30 31 32 33 34 35 36 37 38 39 Next »