Dog Breeders > Netherlands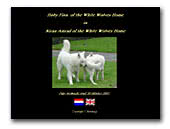 Hoby & Amrad
Hoby is a verry beautifull FCI studdog from the Netherlands. He lives with his son Amrad. Both dogs have a great character, verry black pigmentation and in good health.

Sometimes Hoby will be mate with a suiteble healthy female.
White Swiss Shepherd Dog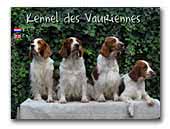 des Vauriennes Welsh Springer Spaniels
A comprehensive website about our welsh springer spaniels and english springer spaniels. Although small, our kennel has had some nice results at dogshows; most of our dogs are titled.

We occasionally have a litter which is carefully planned. Parents are hipscored, eye checked and thyroid tested.
Welsh Springer Spaniel
English Springer Spaniel


WINATYs French Bulldog Kennel
Meet our dogs and family and take a first look at our website to see many pictures of our red , redfawn and redpied studdogs, females and ocasionnal litters! Feel free to contact us for more information!
French Bulldog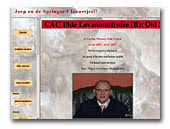 Joep and the Springer-Clannetjes
Information about our english springer spaniel studdogs. Their showresults, their kids and everything they do in their live! And information about our english cocker and the heartdisease cardiomypthy which occurs in the cocker.
English Springer Spaniel
English Cocker Spaniel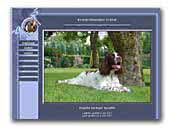 Kennel Obsession in Blue
Little kennel with a lot of information on my website over the health and grooming from a English Springer Spaniel. Whe onley breed with the English type English Springer. I have also a database on my site with free tested dog from Glaucoma.
English Springer Spaniel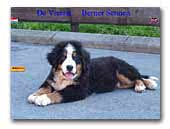 De Vienne - Berner Sennen
Bernese kennel since 1999 "De Vienne" My studmales, my bitches and photo's.
Bernese Mountain Dog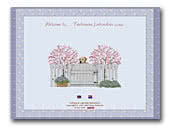 Farbourne Labradors
Our kennel is located in Holland, we are dedicated to breeding and showing quality Labradors. We raise our puppies with love and care, our puppies are selected for health, temperament and appearance.
Labrador Retriever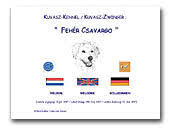 Fehér Csavargo - Kuvasz kennel
Kuvasz kennel: Fehér Csavargo presents their Kuvasz. Please visit our website and you will find lots of interesting information and hundreds of beautiful pictures of this beloved breed: the Kuvasz. From time to time we breed a litter for the serious Kuvaszlover. You are welcome to visit. Thanks
Kuvasz
« Prev 1 2 3 4 5 6 7 8 9 10 11 12 13 14 15 16 17 18 19 20 21 22 23 24 25 26 27 28 29 30 31 32 33 34 35 36 37 38 39 Next »