Dog Breeders > Netherlands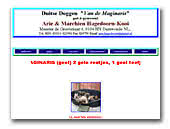 Van de Maginaris - Great Danes
For more then twenty years breeding Great Danes in fawn and brindle.
Great Dane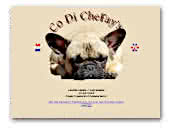 Co Di CheFay's - Franse Bulldog Kennel
French Bulldog Kennel from Holland On our site we want to show you our french bulldogs. You can also find there pedigree and showresults, and there are hundred of photo's !!!
French Bulldog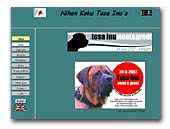 Nihon Koku Tosa Inu's
We are a small Dutch Tosa Inu kennel and purely out of hobby only now and then we breed a litter. Our puppies are born and grow up amongst us in our living room. Please visit our website for more information or contact us via email.
Tosa Inu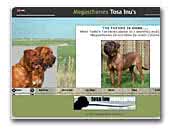 Megasthenes Tosa-Inu's
Since 1998 we are breeding Tosa's true to type. Our Tosa's have achieved various titles; Dutch, International, World and European Championships. Our dogs have gained the prestigious Dutch Winner title 6 years in a row. Our puppies are sold all over the world.

Breeding Tosa's is our hobby and not our living. We breed and sell HOME raised puppies, no KENNEL raised dogs. We import new breeding stock now and then and try to breed a healthy and sound Tosa. Megasthenes is the home of the first solid black Tosa in Europe, Toshi's Tar Heel.
Tosa-Inu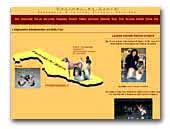 Fatinat Al Sjark
Quality, not quantity! We own Shih-Tzu since 1980. You can find sibblings of our Shih-Tzu on pedigrees all over the world. We don't sell puppy's to puppymills. Our puppy's won't leave their mother before they are 12 weeks old. We want to enjoy our litters.
Shih-Tzu
Pug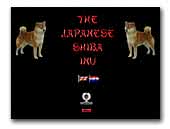 Jaklho Shiba Inu
A very nice website about the Japanese Shiba Inu. Information about the breed, show results, breeding plans, photo album and lots more. Hundereds of pictures. The site is in English and Dutch. Have fun!!
Shiba Inu
« Prev 1 2 3 4 5 6 7 8 9 10 11 12 13 14 15 16 17 18 19 20 21 22 23 24 25 26 27 28 29 30 31 32 33 34 35 36 37 38 39 Next »