Dog Breeders > Netherlands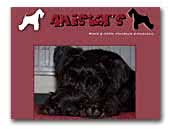 Amistar's
Black & White Miniature Schnauzers
Our lovely 6 min. schnauzer males, just for fun and love ...
Miniature Schnauzer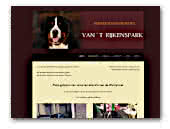 Berners van 't Rijkenspark
We are a small scaled breeder trying to improve this wonderful breed ... our goals are longevity, character, good orthopedics and beauty. Member of the BMD club in different countries in Europe.
Bernese Mountain Dog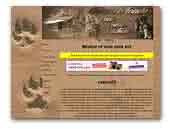 Chiaro e Tondo Cane Corso
We are breeders of the wonderfull breed Cane Corso Italiano. Our goal is to breed healthy dogs with a good character, according the breedstandard. We are now breeders of the Cane Corso for more than 13 years and we have proven ourselfs on national and international shows. We have bred many champions and are proud of our dogs.
Cane Corso Italiano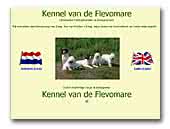 Kennel van de Flevomare
Dogs who please people.

We love our dogs and they are educated for the purpose which they were bred for. Both breeds are stable in character. They injoy life, go to the woods every day, are in and around the house all day.

People who are interested in our dogs, please pay a visit to our website.
Dutch (Drentsche) Partrigde Dogs
Bolognese
« Prev 1 2 3 4 5 6 7 8 9 10 11 12 13 14 15 16 17 18 19 20 21 22 23 24 25 26 27 28 29 30 31 32 33 34 35 36 37 38 39 Next »