Dog Breeders > Netherlands

The Chinese Wall
Shar-pei since 1990.
Shar Pei

Whispering Love's Shownews
Here you can find all that last shownews from Holland. Send all your news to this site. We placing all your shownews. You can placing champions to.
Shih Tzu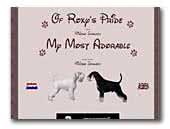 of Roxy's Pride
White Miniature Schnauzers
Visit our homepage and meet worlds most adorable white Miniature Schnauzers.
Miniature Schnauzer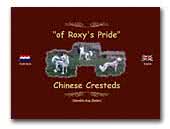 of Roxy's Pride Chinese Cresteds
Visit our homepage and meet worlds most adorable Chinese Cresteds.
Chinese Crested Dog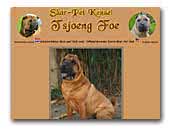 Tsjoeng Foe Shar-Pei kennel
Official breeder of the Dutch Shar-Pei club. Our combinations are based on health , structure and caracter. Breeding for sound and healthy dogs. All our dogs are X-rayed and judged by the breedingcommitee of the SCN. In our kennel we have several champions. Puppies are sold with quarantee.
Shar Pei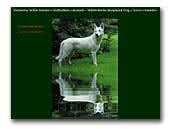 VIVID DAYDREAM
White shepherd lover/breeder NL
We have two beautifull females at home. Only ones a year a litter puppies born and raised with all our love in our family.
White Swiss Shepherd Dog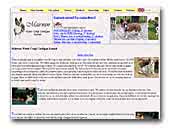 MAIRWEN Welsh Corgi Cardigans
Our page is about our Cardigans, the sports we do with them, all adventures we have with them, lots of pictures and lots of information about the breed, health etc.

Onze pagina gaat over onze Cardigans, de sporten die we met onze honden doen, alle avonturen die we met de honden beleven en informatie over gezondheid en dergelijke. Natuurlijk zijn er ook veel foto's te zien.
Welsh Corgi Cardigan
« Prev 1 2 3 4 5 6 7 8 9 10 11 12 13 14 15 16 17 18 19 20 21 22 23 24 25 26 27 28 29 30 31 32 33 34 35 36 37 38 39 Next »