Dog Breeders > Netherlands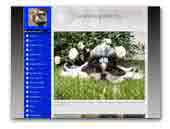 Altan Meng
We are a small kennel located in the western part of the Netherlands and have quite a international studd of Shih Tzu where we do show with and do also breedings.
Shih Tzu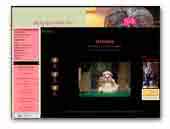 Melystra Shih Tzu
Small Shih Tzu kennel located in the Netherlands. We enjoy showing our dogs and we breed the occasional litter. Excellent bloodlines.
Shih Tzu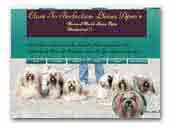 Close To Perfection Lhasa Apso's
Home of World Champions.
Lhasa Apso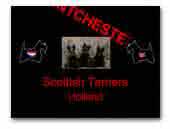 Pointchester Scottish Terriers
Premier Scottish Terrier breeder and exhibitor in the Netherlands - our quality female lines go directly back to Reanda Scotties and can be traced for over 50 generations mother-daughter. Pups available for show and as pets.
Scottish Terriers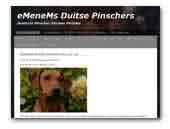 eMeneMs German Pinschers
Small loving family German Pinscher Kennel in the south of the Netherlands. Our dogs are living in our house. The dogs are tested on HD and eye-dissease. We are member of DPVN (Holland) and PSK (Germany). We are training our dogs and visit Dogshows.

Please visit our Homepage to see pictures of our dogs, it gives you an impression how are dogs are living. You can get more info by e-mail or calling us. All the details are on our Homepage.

Maarte and Monique Nuijen


German Pinschers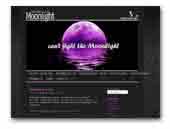 can't fight the Moonlight - Border Collies
We only use studdogs that are open and kind, with a stable character, who are tested for HD an all hereditary eye abnormality's such as CEA and PRA. (preferably incl.) OPTIGEN DNA/CEA TESTED - GENOTYPE NORMAL

Our pups are being raised in our home, from birth they have regular contact with ( our ) children and all sorts of animals. As soon as their able, they go outdoors, for a ride in a car, a stroll in the woods, a visit to a restaurant or the shops in the city. We'd like to make their impressing fase as versetile as possible. Of course they are de-wormed, inoculated and have a pedigree. which means they have a microchip)

Are you interested in a pup from our Kennel, you have the opportunity to have your name put on the list as person interested for a pup from a future planned litter. For this you can send us an e-mail, subject: pup, with your name, address and town, your preference for a dog or bitch, and if you like your preference color.

we wish you lots of surfing-fun our site !!!

regards Diny Damen
Border Collie
« Prev 1 2 3 4 5 6 7 8 9 10 11 12 13 14 15 16 17 18 19 20 21 22 23 24 25 26 27 28 29 30 31 32 33 34 35 36 37 38 39