Dog Breeders > Norway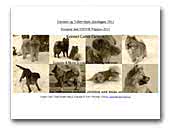 Kennel Carve Canem
Both Eurasier and Nova Scotia Duck Tolling Retriever as familydogs. Small breeding with about one litter a year. The dogs and puppies lives inside with us as familymembers.
Eurasier
Nova Scotia Duck Tolling Retriever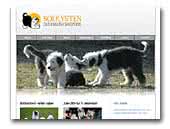 Solkysten Old English Sheepdog
Information about Old English Sheepdog in Scandinavia.
Old English Sheepdog / Bobtail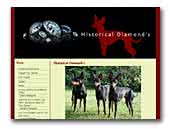 Historical Diamond's
Breeder of English Toy Terrier.
English Toy Terrier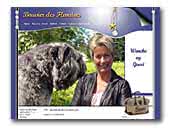 Bouvier Gucci
Bouvier des Flandres in Norway!
Bouvier des Flandres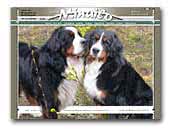 Kennel Minailo
Breeder of Bernese Mountain Dogs in Norway.
Bernese Mountain Dog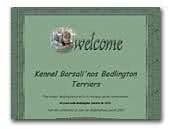 Kennel Borsali'no
The oldest Bedlington kennel in Norway under same owner. 40 years with the breed. Old but breeding with the same seriousity as from start. The main thing is health and temperament. I'm proud of my dogs.
Bedlington Terrier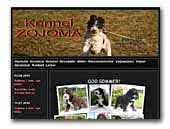 Kennel Zojoma
Et lite oppdrett av Perro de Agua Español. Vi er glad for å ønske deg velkommen på vår side ! BST hilsen fra kennel Zojoma.
Spanish Waterdog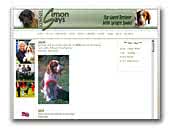 Simon Says
Welcome to Simon Says!

We, the owners of Kennel Simon Says are Jonna Sandén Vassbotn and Cathrine Thaulow. Here you can read about us and our plans for Simon Says. Please sign our guestbook.
Flat Coated Retriever
Welsh Springer Spaniel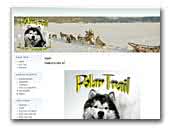 Polar Trail Alaskan Malamute Kennel
Northernmost Alaskan Malamute Kennel at the Polar Circle in Norway. We breed Alaskan Malamutes for sportive and malamute loving people.

Polar Trail, nordligst Alaskan Malamute Kennel in Norge. Vi oppdretter Alaskan Malamute Valper for interesserte idrettsfolk og friluftmenesker.
Alaskan Malamute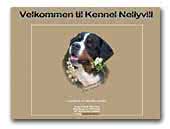 Kennel Nellyvill
Breeder of Bernese Mountain Dog in Norway. Breeding for type, health and temperament ...
Bernese Mountain Dog
« Prev 1 2 3 4 5 6 7 8 9 10 Next »