Dog Breeders > Poland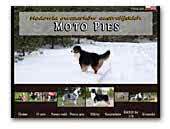 Moto Pies
Australian Shepherds` kennel Moto Pies. Australian shepherds (aussie) are our love, passion and above all, they're a part of our family. We invite you to our website, where you will find more information about dogs that live with us and our kennel.
Australian Shepherd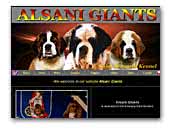 Alsani Giants
We are dedicated to this breed, and our aim is, based on European and American lines, breeding Saint Bernards, dosest pattern of the breed. Focusing on health, temperament, and anatomy.

On our website you will find reports from exhibitions, our dogs, puppies, pictures, info, great show, announce the litter, and galleries. We occasionally will have puppies available to Shows and to loving families.
St. Bernard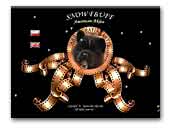 Snow Fluff
Breeder American Akita in Poland. Please visit my website and see more - I'll be glad!
American Akita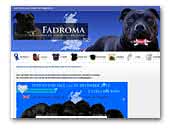 Fadroma Kennel
Best English/European lines (Ashbull, Daffodil Yellow, Human Dogs, Wyrefare, Valglo. From my home to yours! New website address.
Staffordshire Bull Terrier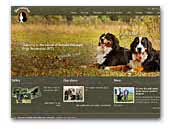 Bernevirtus bernese mountain dog
Bernevirtus: our passion and love for bernese mountain dog

Our bernese mountain dogs are the members of our family. Come and see our webpage to get more info. Speaking Polish, English, Russian and Frenc.
Bernese Mountain Dog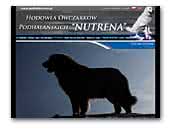 'NUTRENA' Tatra Shepherd Dog
and Welsh Corgi Pembroke kennel
Kennel of Tatra Shepherd Dog and Welsh Corgi Pembroke with tradition since 1970 recommended puppies and stud service.

Our long-term work with dogs, studies on department of biology and reproduction of animal and title of Assistant of Cynological Judge help us to lean new owners of Tatra Shepherd Dog and Welsh Corgi Pembroke in put first steps in breeding and shows.
Tatra Shepherd Dog
Welsh Corgi Pembroke

Wartownik Wiatru FCI
We have puppies from beautifull, sporty and healthly parents! Registered in FCI and ZKwP.
Mudi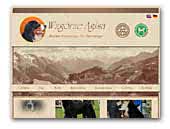 WzgAlrze Agisa
Bernese Mountain Dog Kennel
Visit our website, meet our dogs and view a huge gallery.
Bernese Mountain Dog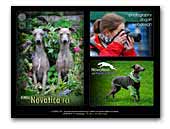 Novatica FCI
Family kennel of italian greyhounds. Dogs with very successful show career, having Multi BOB & BOG winner, no 1 male in Poland CIB,MultiCH. M-E European Winner BAUBLIS Forum Romanum is our big pride. In breeding ... perfection depends on details.
Italian Greyhound
Whippet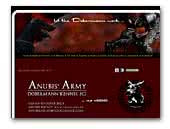 Anubis' Army
Anubis' Army FCI registered Dobermann Kennel.
Dobermann
« Prev 1 2 3 4 5 6 7 8 9 10 11 12 13 14 15 16 17 18 19 20 21 22 23 24 25 26 27 28 29 30 31 32 33 34 35 36 37 38 39 40 41 42 43 44 45 46 47 48 49 50 51 52 53 Next »