Dog Breeders > Poland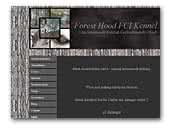 Forest Hood FCI Kennel
Czechoslovakian Wolfdog
Forest Hood FCI Kennel (Ceskoslovensky vlcak) - breeding Czechoslovakian Wolfdogs for work and shows.
Czechoslovakian Wolfdog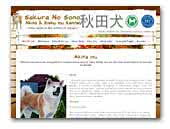 Sakura No Sono
Akita inu and Kishu Inu kennel
Hello. We speaking an english, polish, russian & an italian. Contact is possible also in: German, Japanese, Spanish and Portuguese.

Akita jest innym psem niż wszystkie pozostałe rasy. Akita to sposób na życie, to dom w którym zawsze ktoś na Ciebie czeka, to psi autoalarm, stróż Twoich dzieci, Twojego dobytku, to system wczesnego ostrzegania, to czasoumilacz Twojego życia. Tym właśnie jest dla nas Akita... dostojne zwierzę, które kocha nas jak nikt inny na świecie. Ona nas nie zdradzi, nie oszuka, na Akitę zawsze możemy liczyć. Jest to chyba jedyna rasa, która patrzy w błękitne bezchmurne niebo i marzy. Wg japończyków posiada ona duszę, przynosi zdrowie i szczęście.


We already have been started breed Kishu Inu. Now we have an amazing girl after World Winner and also we actually wait for Our male, import from Japan Nippo federation by JKC. Both parents our female are from Japan Nippo pedigree Both parents are also from Japan like our male. If you want to buy a puppy from our kennel we can put You on waiting list.(2 years max)
Akita Inu
Kishu Inu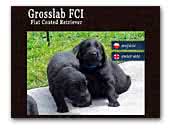 Grosslab Flat Coated Retriever
We are breeding Flat Coated Retriever. We are located in Poland. We have puppies available!
Flat Coated Retriever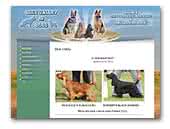 Blue Valley of Dogs
Breeder of english cocker spaniel and german shepherd dog.
English Cocker Spaniel
German Shepherd Dog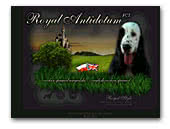 Royal Antidotum
english cocker spaniel kennel
Royal Antidotum is a home kennel of english cocker spaniel. Currently lives with us team of charming dogs that live with us at home as full members of the family. Puppies in our breeding cocker spaniels are rare and our girls haven't more than two litters in their life.

We make every effort to ensure that the dogs from the kennel Royal antidote not only had a great exterior, but also to have a perfect character, and to be healthy, and therefore attach great importance to the proper socialization of puppies (which are reared at home among our adult spaniels) and we are trying that our puppies come from healthy parents. We have in our kennel two stud dogs - Ch. BASSCO Royal Antidotum (blue-roan) and Ch. CASSANOVA Royal Antidotum (black).
English Cocker Spaniel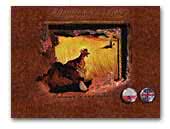 Diamonds & Rust
Breeding Irish Setters Diamonds & Rust offers puppies from a unique combination of English dogs (about Thedara Stisfaction them Evenflow Spring Wake Up). Puppies bring together the best of British breeding lines and Jonola Thendara, have the most successful pedigree dogs in Europe.

Puppies are free of genetic diseases, vaccinated, provided with metrics and layette ready to move into new homes. Feel free to contact both the exhibitors and lovers of the breed.
Irish Red Setter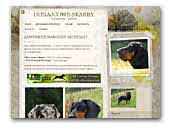 Dunajcowe Skarby
Hodowla psów gonczy polski - HOPSA Herbu Węszynos.
Polish Hunting Dog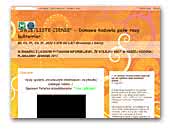 Swietliste Cienie Bulterier
We are a small home-kennel :) Our dog live with us as a family member, Yoko is full tested and health bulterier lady.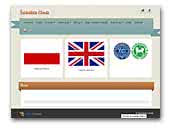 Swietliste Cienie
Bull Terrier
« Prev 1 2 3 4 5 6 7 8 9 10 11 12 13 14 15 16 17 18 19 20 21 22 23 24 25 26 27 28 29 30 31 32 33 34 35 36 37 38 39 40 41 42 43 44 45 46 47 48 49 50 51 52 53 Next »