Dog Breeders > Poland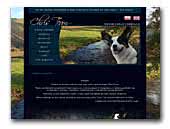 Chris Team - Welsh corgi cardigan
We are a small home kennel. I invite you to a website where you can find more information about them.
Welsh Corgi Cardigan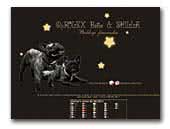 Ch. ROLEX Baflo - French Bulldog stud male
CH PL ROLEX Baflo (DOB 12.01.2008)
CHAMPION OF POLAND, 7 x CAC, 3 x Best Male, 1 x Best Puppy

1st Place at CLUB DOG SHOW in BUDAPEST (2008)!
2nd Place in the rate of 12 dogs on EURO DOG SHOW in BUDAPEST (2008)!!!

Proven, excellent stud!
heart and patella - free from defects
HD-A, free of dysplasia

f: CH PL, J CH PL CYMES CAFUSO Minimolos
m: Youth Winner KAYA Baflo

More info on or website!
French Bulldog

Z NASZEJ BAJKI - French Bulldogs Kennel
Z NASZEJ BAJKI - French Bulldogs kennel. We Have Amazing Puppies! Unique mating!

father: CH BGR, CH MON HOSEA De La Parure (France!) mother: TOSCA Draczyn (daughter of Crazy Feeling DIONISIO)

We have available two females and one male (show quality!) More info on our website!
French Bulldog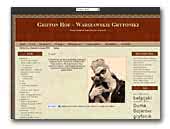 Griffon Hof - Warszawskie Gryfoniki
We are a small (FCI) kennel in Warsaw.This website is about our dogs, show results with photos, information about puppies for sale and males for stud.

Our Griffons are part of our family and take part in all family activities. We are proud to breed healthy and small griffons with great characters bringing lots of joy to their new families.
Brussels Griffon
Belgian Griffon
Small Brabant Griffon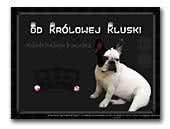 OD KRÓLOWEJ KLUSKI FCI
French Bulldogs kennel
"Od Królowej Kluski" - This is a small kennel created with love for French Bulldogs.

Our dogs are healthy, athletic, well-groomed, happy and very loved! Our mating are well thought out! Our puppies are well reared, and we try to be as close as possible to the ideal.

Welcome to our website!
French Bulldog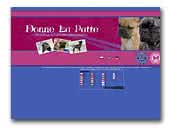 Donne La Patte - French Bulldog Kennel
Welcome Surfer!
Thank you for visiting our site. It's all about our bulldogs, their puppies and perhaps just a little bit about us. It is called "Donne La Patte" which is a French expression for "give paw". We belong to the Polish Canine Association and the FCI. So, welcome!
French Bulldog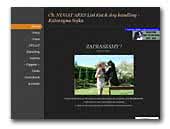 Ch. NUGAT ARES Lisi Kat - Stud Dog
My kennel has only one dog now. It is my lovely, beautiful boy Ch. NUGAT ARES Lisi Kat [HD A, ED 0/0]

Welcome to see more about him on our website! Greetings from Poland :)
Bernese Mountain Dog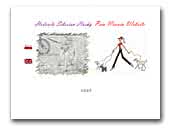 POLARCTICA
We are breeding from the hearth of Poland! Welcome to the HuskyZone! You will find information about POLARCTICA, a Siberian husky kennel located in Lodz, in the very heart of Poland.

What is Polarctica?
- a home kennel, where dogs are fully-fledged members of the family that share our home and are not locked away in pens, while puppies are raised at home and socialized from day one;
- a specialist kennel that specializes in only one breed of sled dogs, i.e. Siberian husky;
- an amateur kennel, which is our passion, not profession or source of income.

Our goal is to breed dogs according to the FCI standard so that they are later awarded at dog shows and become excellent sled dogs, i.e. dogs that want to compete in sled races and are anatomically and psychologically prepared to pull sleds.

We make sure that the dogs we breed are healthy and have an excellent exterior and mental condition, allowing them to prove their worth in different types of dog sled sports.

Husky is not the right dog for everyone. However, it fits my life perfectly.Husky is my choice for life.
Siberian Husky
« Prev 1 2 3 4 5 6 7 8 9 10 11 12 13 14 15 16 17 18 19 20 21 22 23 24 25 26 27 28 29 30 31 32 33 34 35 36 37 38 39 40 41 42 43 44 45 46 47 48 49 50 51 52 53 54 55 56 57 58 59 60 61 62 63 64 65 66 67 68 69 70 71 72 73 74 75 76 77 78 79 80 81 82 83 Next »