Dog Breeders > Poland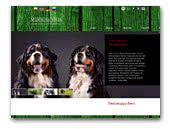 Śledzikujący Bern - domowa hodowla psów rasy berneński pies pasterski
Hodowla Śledzikujący Bern FCI jest małą, domową hodowlą, która powstała z miłości do wspaniałej rasy jaką jest berneński pies pasterski. Zauroczeni berneńczykami chcemy dołożyć swój wkład w rozwój tej rasy tak w Polsce, jak i w Europie hodując psy o doskonałym zdrowiu, wyglądzie i charakterze.

Śledzikujący Bern FCI Kennel is small home kennel, which was created out of love for a great breed that is Bernese Mountain Dog. Charmed by them we wat to make contribution to the development of the breed both in Poland and in Europe by growing dogs with excellent health, appearance and character.
Bernese Mountain Dog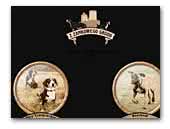 Breeding 'Z ZAMKOWEGO GRODU'
Our breeding is specialized of Swiss Breeds (Entlebucher and Great Swiss Mountain Dog) and Boerboel. All informations: about us, about our lovely dogs, our successes which you need you can find at our attractive website. Cordially invite!

Our dogs are the members of our family, we create with them all together. Join us! :)
Entlebuch Cattle Dog
Great Swiss Mountain Dog
Boerboel

AGOXA Chihuahua kennel
Chihuahua kennel in Warsaw, Poland.
Chihuahua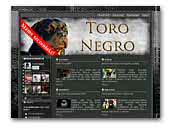 Toro Negro Rottweilers
Home Rottweiler kennel. Pedigree puppies the best parents. Our female from the beginning are brought up in a relaxed homely atmosphere. Regarded by us as family members and so it feels. A lot of attention to the training of and the socialization of children. We owe all the achievements of hard and persistent work.

With a view puppies we moved from apartment to the countryside, away from the hustle and bustle. Housing conditions have adapted to the needs of our children (including his own room). All puppies coming from our kennel have a metric of birth issued by the Kennel Club in Poland, a set of vaccinations appropriate to their age, and full service veterinary. Each puppy is our unique and most importantly, why we primarily on providing them with good conditions at the new owners.
Rottweiler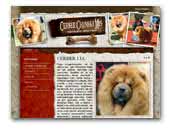 CERBER Chiński Miś
CERBER Chiński Miś - red chow chow male, Junior Champion of Poland, Champion of Poland.
Chow Chow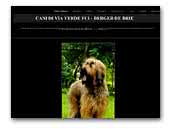 Cani di Via Verde FCI
Welcome to our site!

On our website you can see results of dog shows, information about the berger de brie, news in our kennel and many pictures.
Briard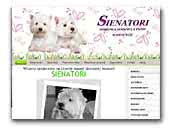 SIENATORI
Domowa hodowla psAlw rasowych West Highland White Terrier, opis rasy, rodowAld, zdrowie, galeria zdjęć. Zapraszamy  do odwiedzenia naszej strony internetowej.
West Highland White Terrier
« Prev 1 2 3 4 5 6 7 8 9 10 11 12 13 14 15 16 17 18 19 20 21 22 23 24 25 26 27 28 29 30 31 32 33 34 35 36 37 38 39 40 41 42 43 44 45 46 47 48 49 50 51 52 53 Next »