Dog Breeders > Poland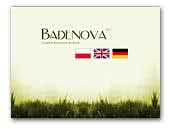 BADENOVA FCI Golden Retrievers
Badenova Golden Retrievers the house of Pepperella and Xena of the Hellacious Acres. Visit our website for more information and enjoy it!
Golden Retriever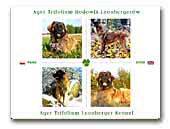 Ager Trifolium Leonberger Kennel
Welcome,

Ager Trifolium is a small family run kennel in Warsaw, Poland. Our kennel has been registered with the Polish Kennel Club (nr 4218A) and FCI (nr 1024/10) since 2010.

The web site allows us to share our passion for Leonbergers with the world. Please, visit our home page and see all photos, find breed information, our breeding plans, health and care information.

If you want more information, please do not hesitate to contact us per email, or phone. We are also invite you in our kennel to visit us and know our dogs.

Greetings and hope to see you soon.
Leonberger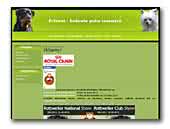 Erdenet Rottweilers
We invite you to visit our website. Erdenet Rottweiler Kennel is registered in FCI. Rottweilers are our passion and great love and each one is a full member of our family. We have stud dog Polish Champion BORG Drink Bar - grandson of MAMO v.d.Crossener Ranch and young promising female SELENA Marstal. In our home along with Rottweilers live a lovely little Chinese Crested.
Rottweiler
Chinese Crested Dog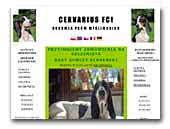 Cervarius Kennel
I cordially invite You to our website. Feel free to get acquainted with the great dogs! Our dogs are first of all great friends of the family but also the great representatives of the breed! Learn more ...
Small Bernese Hound
Bavarian Mountain Scenthound

Rycerska Sfora FCI
Dachshund is our passion since.
Dachshund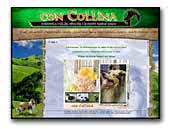 con Collina
Collies and shelties from Poland. Best Kennel Club 2009.
Collie Rough
Shetland Sheepdog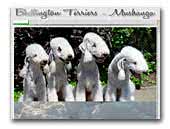 MUSHANGA Bedlington Terriers
I live in KrakAlw, Poland. Bedlingtons are with me since 1987. I am not focused only on producing puppies. I have bedlington terriers mainly for pleasure, because I just love this breed, so I have puppies only from time to time. Please look at my site and fall in love with bedlington terriers.
Bedlington Terrier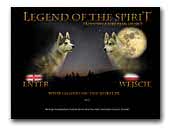 Legend of The Spirit
Legend of The Spirit - strona o piؤ™knych psach siberian husky. Hodowla Siberian husky.
Siberian Husky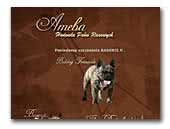 Breeder AMEBA
AMEBA is Polish kennel specialized in French Bulldog,Basenji,Thai Ridgeback and Weimaraner. News, our dogs, photos, shows, litters and puppies. Your always welcome to contact us for about our dogs.
French Bulldog
Basenji
Thai Ridgeback Dog
Weimaraner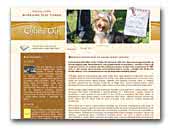 Chluba Oli - Australian Silky Terrier
Our breed "Chluba Oli" was established eleven years ago. We have already achieved numerous successes in different fields. Everyone of our dogs has attended Dog Shows not only in Poland but all over Europe. They received excellent notes by international judges and received various titles.

We are small family kennel. Usually once a year, we have new born puppies. We take great care in choosing appropriate parents for our puppies. Not only do we take into consideration their general build and hair, we also put a lot of emphasis on our dogs' mental upbringing and their social behaviour. Our goal is to produce dogs which are not only beautiful in appearance but also make great family friends.
Australian Silky Terrier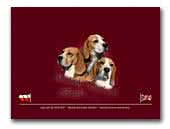 Absolutely Spotless - Beagle
Junior World Winner 2008, World Winner 2010, European Winner 2011, Interchampions!

Welcome to our kennel "Absolutely Spotless"!
Our dogs have a lot of prestigious titles. Among them: Junior World Winner 2008, World Winner 2010, European Winner 2011, Best Brood Bitch at the World Dog Show 2006. We have also one Beagle on the world with title: FCI Centenary Shows Champion.

More informations on our website!
Beagle
« Prev 1 2 3 4 5 6 7 8 9 10 11 12 13 14 15 16 17 18 19 20 21 22 23 24 25 26 27 28 29 30 31 32 33 34 35 36 37 38 39 40 41 42 43 44 45 46 47 48 49 50 51 52 53 Next »