Dog Breeders > Poland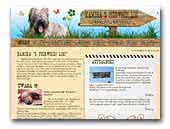 Xamira Z 1 Ligi
We breed Briard for over 20 Years. We live in Poland. The dog "Z 1 Ligi" have good exterier and very good characters.
Briard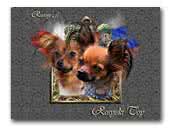 rustoy.strefa.pl
Russian Toy kennel from Poland. Website dedicated to my long-haired Russian toys. We have long coat pups for sale.
Russian Toy

Firebox Bull Terriers and English Bulldogs
A small kennel located in Poland - Krakov breeding Bulldog and Bull Terriers. Our aim is to breed healthy & standard dogs which confirm to the English breed standards.
Bull Terrier
English Bulldog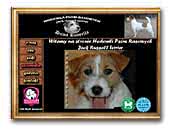 Duma Russella FCI
Domowa hodowla psów rasowych Duma Russella fci . Zaprasszamy!
Jack Russell Terrier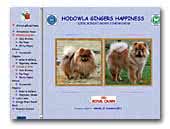 Gingers Happiness
Chow Chow & Pomeranian
Jesteśmy młodą hodowlą z ambicjami. Mieszkają z nami Pomeraniany i Chow chow.
Chow Chow
Pomeranian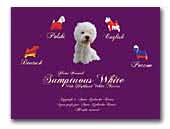 Sumptuous White - Home Kennel
West Highland White Terrier
Welcome to real home Westie kennel.
West Highland White Terrier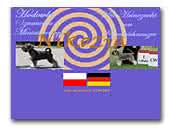 Nikozja
Kennel of pedigree Miniature Schnauzer pepper & salt.
Miniature Schnauzer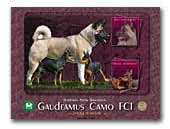 Gaudeamus Camo FCI
Miniature Pinscher
&nbsp &nbsp &nbsp &nbsp
American Akita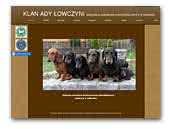 Klan Ady Lowczyni -dachshunds kennel
Little kennel in Poland since 1989.
Dachshund
« Prev 1 2 3 4 5 6 7 8 9 10 11 12 13 14 15 16 17 18 19 20 21 22 23 24 25 26 27 28 29 30 31 32 33 34 35 36 37 38 39 40 41 42 43 44 45 46 47 48 49 50 51 52 53 54 55 56 57 58 59 60 61 62 63 64 65 66 67 68 69 70 71 72 73 74 75 76 77 78 79 80 81 82 83 Next »