Dog Breeders > Poland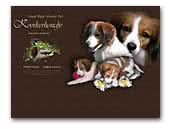 Bursztynowy Zakatek FCI
Kooikerhondje
Bursztynowy Zakatek FCI - Small family kennel located in the south-eastern Poland. Excellent blood-lines; show quality dogs; We recommend excellent puppies. Puppies carefully and lovingly reared in a safe, clean and stimulating home environment with children. Currently we waiting for a puppies from excellent combination of parents.
Small Dutch Waterfowl Dog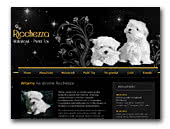 Ricchezza
Welcome on my small farm called RICCHEZZA. We are registered in the Polish Kennel Club (Kennel Club) and the Federation Cynologique Internationale (FCI) live in Radom voivodship. In our kennel are situated maltese and toy poodles.
Maltese
Poodle Toy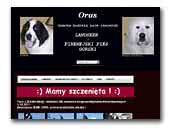 Hodowla Oras
Landseer i Pirenejski pies górski
We have puppies Landseer, mother - Tara u Źródeł Wisły, Polish Junior Champion, 4 x BOB, 1 x CACIB 2 x CWC and father - Aaron vom Berndshof, Polish Junior Champion, Polish Champion, Champion of Germany, the German Club Champion. Puppies born on 23/02/2012.
Landseer
Pyrenean Mountain Dog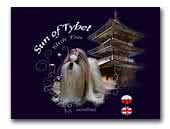 Sun of Tybet - Shih Tzu
Polish top kennel of shih tzu - Sun of Tybet.
Shih Tzu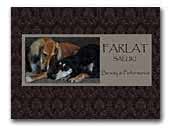 FARLAT Saluki Kennel
A website all about our lovely Saluki. We are a small family kennel located in Poland. Our Saluki is a contrast between devilish harshness with angelic sweetness, creating a total entirety.
Saluki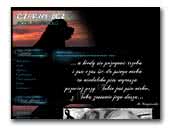 CZARNY BEZ Moje Słoneczko - Stud Dog
Czarny Bez Moje Słoneczko is the winner of numerous exhibitions, which resulted in the titles:

* Polish Champion
* Polish Junior Champion
* Best Male of Breed (The Winner)
* BOB - Best of Breed
* BOG III - Best in Group - Third place
* Best Young Dog 2008 - 3rd place
* Nomination for Crufts 2008

Czarny Bez Moje Słoneczko is a working dog in Water Rescue Dogs Section.
His commitment to work made it possible to get the titles:

* Polish Champion of Water Rescue Dogs and Working in Water
* Polish ViceChampion of Water Rescue Dogs and Working in Water
* Completion of training with distinction and passed the kynotherapeutic dog exam
* Certifications of Pulling Work – all of them finished on the 1st place in his class
* Jumping from Helicopter :)

In rating of kennel judges from different countries he is:

...dog excellent in type and condition...
...very impressive, elegant, anatomically correct...
...correct posture with a beautiful topline...
...elegant dog with a strong male head...
...magnificent quality of coat...
...excellent coat...
...excellent dog in excellent condition...
...head typical for the breed...
... a strong, well-balanced, masculine head ...
...very nice head, small well-set ears...
...excellent bent...

Welcome breeding bitches to the mating.
Newfoundland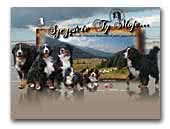 Szczescie Ty Moje - Bernese Mountain Dog Home Kennel
We invite all of you at our kennel. Bernese Mountain Dogs bring to any home a lot of joy and happiness therefore name of our kennel is "Szczescie Ty Moje" (in English: "Joy of Mine"). At website you can find many photos and information about breed and puppies in our kennel.
Bernese Mountain Dog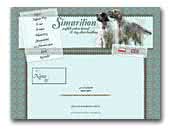 Simarilion English Setter Kennel
Planned litter 2012 in Simarilion Kennel Poland!

Puppies will be born in March 2012. The mother will be our: Inter Chmapion, Club Winner, Ch.SK,PL,GER Silvanus Penelope HD B, BAER normal, complete scissor bite, healthy heart, granddaughter of World Winner, Multi Champion Blue Baltic's IceArtist Victor. The father will be: Ch. Latin Lover The Boss HD A,complete scissor bite, BAER normal son of World Winner, Multi Ch. Blue Baltic's Surfin Catalina.
English Setter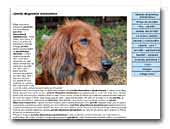 jamniki.net.pl
Szukasz psa?, jamnika? To strona dla Ciebie. Zniechęcając, zachęcę Cię do rasy, rodowodu, płci, wystaw i rozrodu. Pośmiejesz się, pozłościsz, ale dowiesz się czy jamniki są dla Ciebie.
Dachshund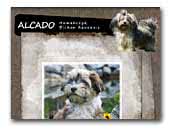 ALCADO Havanese Kennel
Havanese kennel from Poland.
Havanese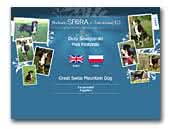 kennel Jasmine's Pack
Great Swiss Mountain Dog
Welcome in the world of Great Swiss Mountain Dogs.They are the best companion we can dream about. They are beautiful, massive dogs with wonderful character.First of all, Swissys are great family dogs, excellent with children.They are devoted,sweet and easy-going.They are also brave suprevising dogs.Self-confident, alert and watchful, without displaying any aggressive behaviour.

We are a small, domestic kennel FCI.That's why our dogs do participate in our everyday life and get everything what's the best for them. Our priority is happiness of our pupils and their good health. We have two, approved females for breeding, Rania and Hanne.They passed all dog shows only for exellent notes!!!They are beautiful representatives of the breed GSMD.Their health evaluations are perfect.We choose for our girls only the best studs, very titled and with perfect character.

Everybody is very welcome to visit us in Poland. If you decide to buy a puppy from us, and come in person for the little one,we offer you an accommodation with full board for free.We can also deliver a puppy for you to your country.

If you have any question, please, contact us ...
Great Swiss Mountain Dog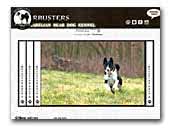 Bearbusters - The Karelian Bear Dog Kennel
Kennel Bearbusters is located in Poland. Combining the best bloodlines for shows & hunting. We have stud dog. More about our dogs at our website.
Karelian Bear Dog
« Prev 1 2 3 4 5 6 7 8 9 10 11 12 13 14 15 16 17 18 19 20 21 22 23 24 25 26 27 28 29 30 31 32 33 34 35 36 37 38 39 40 41 42 43 44 45 46 47 48 49 50 51 52 53 Next »