Dog Breeders > Poland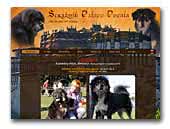 Strażnik Pałacu Potala
Small, home kennel in Poland. No China/Taiwan lines. Pure Do-Khyi bloodlines. Our kennel has been awarded to many magnificiant titles: Polish Junior Champion, German Junior Champion VHD, German Junior Champion KTR, Croatian Junior Champion, Zagreb Junior Winner 2010 & 2011, Bundessieger Tulln 2011, Junior Winner & Best Junior of Croatian Molosser Club, Rheinland Junior Winner 2011, Junior Winner of Thuringa 2011, Multi BEST of BREED & CACIB Winners.
Tibetan Mastiff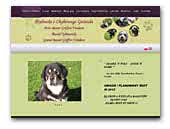 Z Chybowego Gniazda
We are a small kennel on village near Poznan with 25 years traditins.
Petit Basset griffon vendéen
Tibetan Mastiff
Grand Basset griffon vendéen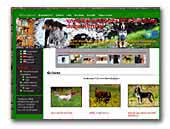 vom BerufsJager FCI
Hunting dogs Kennel
Hunting without a dog as a wedding without the bride ...

Hunt, participate in competitions and exhibitions, mainly in Ukraine and Poland

Since 1996 I am a member of the Hunting Association in Poland , a signaller hunting, and judge - instructor of ishooting in the Polish Hunting Association.

In 2004 he went to Lviv in Ukraine where I live today. Currently, the "new earth" I am a member of the Federation of Hunting Dog Breeding in the Ukraine, manager of the hunting dogs in the Kennel Club, judge the work of hunting dogs.

Through the portal created hunting HuntingUkraine.com (ISSN 2225-6997), and cultural exchange of Polish and Ukrainian hunters propagate our interest in the beauty of nature.
German long-haired Pointing Dog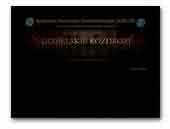 Diabelskie Rozdroze Shetland-Schäferhund
We are a small family breeding in Poland. We breed only shetland sheepdogs.
Shetland Sheepdog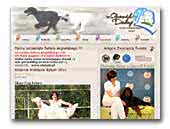 Z Ojcowskiej Doliny
Gordon Setters Kennel
We are small , home kennel in Poland of English & Scottish Setters since 2004 .

We have two boys
(1. English Setter - Int.Ch "Silver Fog Velure" - stud dog- HD-A , ED-00 , BEAR - exellent - certificate ,Hunting dog - cerificate, born: 27.01.2006 - imp. Russia ,

2. Gordon Setter - Int.Ch. World Winner 2010 "Aragon Z Ojcowskiej Doliny" - Stud dog , hunting dog - cerificate, born: 22.01.2007 )

and three females
( 1. Pl.Ch. "Shanta Kaladan" born : 01.09.2003,
Pl.J.Ch. Berry - Shanta Z Ojcowskiej Doliny born : 01.02.2009 ,
3. "Kilnrae Scotch Heather" born : 18.01.2011 , imp. U.K.
Welcome on our web-site ;)

Monika Kornecka
FCI -" Z Ojcowskiej Doliny " kennel
Gordon Setter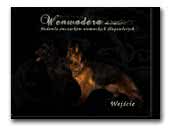 Wenwadera Kennel
Nazwa hodowli "Wenwadera" pochodzi od naszej pierwszej suczki Weny. Celem naszym jest wyhodowanie owczarków o mocnej budowie kości, prawidłowej linii grzbietu i kątowaniu, które powinny cechować się silnym charakterem i bojowością. Takie cechy czynią z owczarka niemieckiego dobrego towarzysza, obrońcę i stróża, a także psa pasterskiego przydatnego do pracy przy stadach bydła. Wszystkie nasze psy i suki są wolne od dysplazji z wpisem do rodowodu, dokonanych tylko i wyłącznie przez uznanych FCI lekarzy weterynarii!!!

Psy z naszej hodowli wyrastają na bardzo duże egzemplarze od 68 do 72cm w kłębie.

Wierzymy, że nasze psy spełnią oczekiwania dla obecnych i przyszłych właścicieli, będąc dobrymi stróżami jak i najlepszymi przyjaciółmi całej rodziny.
German Shepherd Dog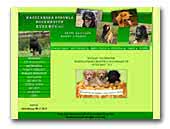 Even Hov FCI - Hovawart kennel
Even Hov with pleasure invite you to visit our website to learn more about breed hovawart.
Hovawart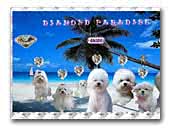 DIAMOND PARADISE FCI
DIAMOND PARADISE FCI - top kennel bichon frise & maltese

I have the most beautiful dogs around the world:
- bichon frise from Finland, Norway, Sweden, Hungary, USA - Panderosa's, Petit Ami's, Paray, Manoir's, Gummi Bear's, Hardy Flaps, Ligray, Tiranuss,Appleacre's, Bodacious, Sasikay, Diamella, z Nieba.

-maltese from USA, Korea, Italy, Germany, Hungary - Ta Jon's, Wonder of Love, Supers-Supers, Cinecitta, Sun Isle's, Marcris, z Noveho Mesta, Rhapsody's, ShineMore's, Divine's, Sinphony of Venice, Forussi, Maltezzi, Maltissimo, Lora.
Bichon Frise
Maltese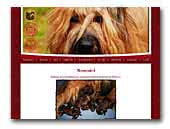 Created by Wind - Berger de Brie Kennel
Website our briards Ch. BIMBER Coeur d'Ambre de Baltique & JUST FOR FUN Złota Elita. On our website you can see many pictures, results of dog shows, information about the berger de brie, news in our kennel.

We recommend briard's puppies with a very interesting pedigree. Welcome!
Briard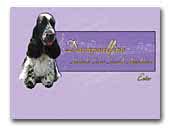 Dacapoalfine english cocker spaniel kennel
Dacapoalfine is a small home kennel particolor english cocker spaniels.Welcome on our web site !
English Cocker Spaniel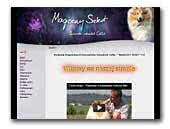 Magiczny Szkot FCI
Collie Rough breeder in Poland. In our home now lives Interchampion GRACE Wir-Coll. Here you will find a lot of photos of my collies, their pedigrees and show results as well as information about collie puppies for sale.
Collie Rough
« Prev 1 2 3 4 5 6 7 8 9 10 11 12 13 14 15 16 17 18 19 20 21 22 23 24 25 26 27 28 29 30 31 32 33 34 35 36 37 38 39 40 41 42 43 44 45 46 47 48 49 50 51 52 53 Next »