Dog Breeders > Poland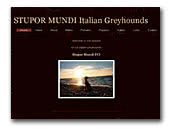 STUPOR MUNDI FCI
Home of Italian Greyhounds. We are a small hobby breeding located in Poland. The kennel name is registered in Polish Kennel Club (ZKwP) and Federation Cynologique Internationale (FCI).

Italian Greyhounds are unique and wonderful. Because of their great character Italian Greyhounds have become our passion and we absolutely do not treat them as the source of money. That's why we have as many dogs as we can provide them an adequate care. We don't collect dogs - just love them.

You're welcome to be a part of our passion. Ciao!
Italian Greyhound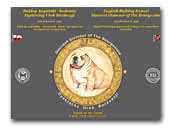 Discreet Glamour of The Bourgeoisie
English Bulldog Kennel
My kennel affix has been registered with the Polish Kennel Club and FCI since 1996. It has also been registered as the first Polish bulldog kennel affix with The Bulldog Club (Inc.) since 1998 and with The Bulldog Club of America since August 2002.

I breed for type, soundness and temperament from selected top world blood lines. My puppies are home-raised, have outstanding temperament, to grow up and socialize with other bullies and people.

The motto of my breeding program is: "Only good makes good".
English Bulldog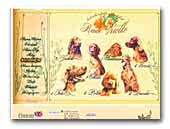 hodowla Rude Ziółko - Setery Irlandzkie
Irish Setter. Pedigree puppies after hunting champion dogs.

Hodowla Rude Ziółko Setery Irlandzkie. Seter Irlandzki szczeniaki.
Irish Red Setter

Odszukac Wiatr - Polish Hunting Dog
Odszukac Wiatr is Polish Hunting Dog kennel. Read more about us on our website.
Polish Hunting Dog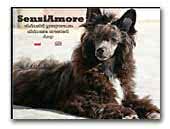 SensiAmore FCI - chinese cresteds
Visit our homepage and meet our most adorable Chinese Cresteds. Welcome :)
Chinese Crested Dog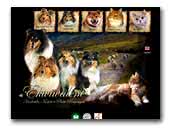 EKWIWALENT
Collie Rough & Shetland Sheepdog
Kennel be existing from 1993. Our dogs are perfect type and great pedegree and exterier. Shelties are english type. Every dogs are interchampions and champions of the Poland.
Collie Rough
Shetland Sheepdog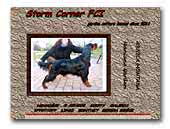 Storm Corner FCI
On our site you can find information about our Gordon Setters.
Gordon Setter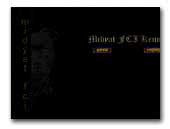 Midyat FCI Kennel
Midyat FCI is the breeding of dogs registered with the Kennel Club in Poland.

From the very beginning we are bound to the bull type terriers. Our dogs live with us at home, we are not a pen breeding. We want to keep dogs healthy - both physically and mentally, in order to bring satisfaction to their new owners.
Staffordshire Bull Terrier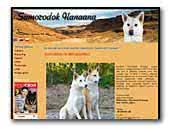 Samorodok Hanaana
Canaan dogs kennel in Poland. Puppies, dogs for breeding, consultation about breed. We are growing champions!
Canaan Dog
« Prev 1 2 3 4 5 6 7 8 9 10 11 12 13 14 15 16 17 18 19 20 21 22 23 24 25 26 27 28 29 30 31 32 33 34 35 36 37 38 39 40 41 42 43 44 45 46 47 48 49 50 51 52 53 Next »