Dog Breeders > Poland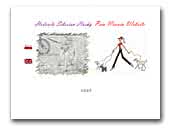 POLARCTICA
We are breeding from the hearth of Poland! Welcome to the HuskyZone! You will find information about POLARCTICA, a Siberian husky kennel located in Lodz, in the very heart of Poland.

What is Polarctica?
- a home kennel, where dogs are fully-fledged members of the family that share our home and are not locked away in pens, while puppies are raised at home and socialized from day one;
- a specialist kennel that specializes in only one breed of sled dogs, i.e. Siberian husky;
- an amateur kennel, which is our passion, not profession or source of income.

Our goal is to breed dogs according to the FCI standard so that they are later awarded at dog shows and become excellent sled dogs, i.e. dogs that want to compete in sled races and are anatomically and psychologically prepared to pull sleds.

We make sure that the dogs we breed are healthy and have an excellent exterior and mental condition, allowing them to prove their worth in different types of dog sled sports.

Husky is not the right dog for everyone. However, it fits my life perfectly.Husky is my choice for life.
Siberian Husky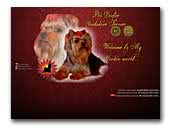 ProDEXTER - Yorkshire Terrier
Yorkshire Terrier Breeding. Hello to all fans and admirers of dogs Yorkshire Terrier breed.
Yorkshire Terrier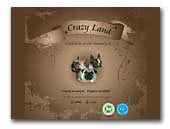 Crazy Land
Boston Terrier, Mops, Buldog Francuski
Boston Terrier, Mops, Buldog Francuski, reproduktory, szczenięta. Pieski do towarzystwa wypełniają nam czas, maluchy są jak nasza rodzina.
Boston Terrier
French Bulldog
Pug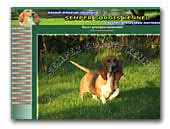 Semper Cordis - Basset Artesien Normand
Take a look at my site about this special breed.
Artesian-Norman Basset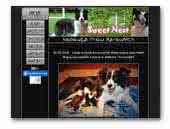 Sweet Nest FCI - Border collie kennel
We are a small, home kennel of Border collie. Our dogs are excellent representatives of their breed. They are tested for hip dysplasia, OCD and genetic diseases.The puppies borned in our kennel are raised at home and are well socialised.
Border Collie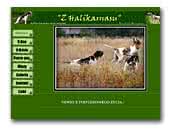 z Halikarnasu - Pointer kennel
English Pointers for hunting and exhibition, with many Pointers results achieved in Field Trials and Shows.
English Pointer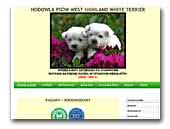 white-westterrier.manifo.com
Hodowla psów rasy West Highland White Terrier, wystawy, reproduktor, szczeniaki, salon dla psów.
West Highland White Terrier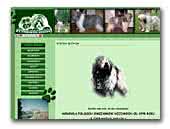 z Eterowego Gniazda
Hodowla Polskich Owczarków Nizinnych
Hodowla Polskich Owczarków Nizinnych "z Eterowego Gniazda" PON-y hoduję od 1990roku, to niewielka domowa hodowla, psy zdrowe, długo żyjące, piękne i szczęśliwe. Szczeniaki mamy od czasu do czsu, ale są wyjatkowe.
Polish Lowland Sheepdog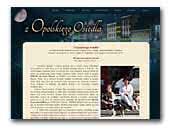 Z opolskiego osiedla
cavalier king charles spaniel
Polish, small kennel of Cavalier King Charles Spaniels since 1994 year.
Cavalier King Charles Spaniel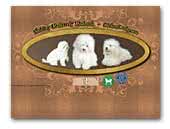 Kennel "Śnieżny Maluszek" - Bolognese
We are a small Bichon Bolognese kennel in Poland.
Bolognese
« Prev 1 2 3 4 5 6 7 8 9 10 11 12 13 14 15 16 17 18 19 20 21 22 23 24 25 26 27 28 29 30 31 32 33 34 35 36 37 38 39 40 41 42 43 44 45 46 47 48 49 50 51 52 53 Next »