Dog Breeders > Poland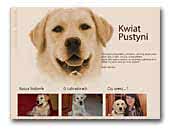 Kwiat Pustyni Labrador Retriever
You can see our puppies almost as soon as they are born, so that as their future owner you could participate in their upbringing from the day one and create a strong bond, while it will be easier for us to part with them.

When ready to be handed over, the puppies will have been debuggeg, vaccinated, and protected from ticks. They will have also undergone the breeding inspection. The dogs will have their birth certificates entitling to a pedigree chart, the "layette" and a list of recommendations concerning feeding, health care and training. You can visit us any time without a former notice. Our dogs grow up in family atmosphere among children, and they love guests as much as we do.

If you do inform us about your visit in advance, we will greet you with a home-made cake. We can also offer you bed and breakfast. As we care immensely about our dogs, we reserve our right to choose their future owner. Please contact us via email rather than phone, as we need to consult our interpreter.
Labrador Retriever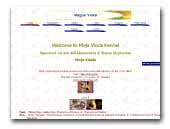 Moja Vizsla Kennel
Our kennel has started on 2002 if you want to know all the story about it please visit this page on our site is available in English, Italian and Polish.
Hungarian short-haired Pointing Dog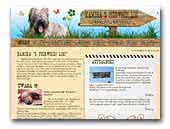 Xamira Z 1 Ligi
We breed Briard for over 20 Years. We live in Poland. The dog "Z 1 Ligi" have good exterier and very good characters.
Briard

Firebox Bull Terriers and English Bulldogs
A small kennel located in Poland - Krakov breeding Bulldog and Bull Terriers. Our aim is to breed healthy & standard dogs which confirm to the English breed standards.
Bull Terrier
English Bulldog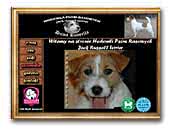 Duma Russella FCI
Domowa hodowla psów rasowych Duma Russella fci . Zaprasszamy!
Jack Russell Terrier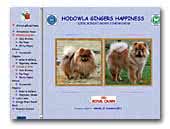 Gingers Happiness
Chow Chow & Pomeranian
Jesteśmy młodą hodowlą z ambicjami. Mieszkają z nami Pomeraniany i Chow chow.
Chow Chow
Pomeranian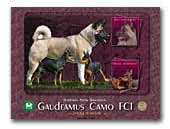 Gaudeamus Camo FCI
Miniature Pinscher
&nbsp &nbsp &nbsp &nbsp
American Akita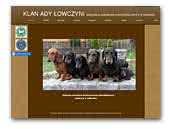 Klan Ady Lowczyni -dachshunds kennel
Little kennel in Poland since 1989.
Dachshund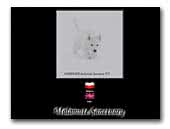 Malamute Sanctuary FCI
Alaskan Malamute
Our kennel is very young since 2006, first litter born in 2008. But acquisition of knowledge in the direction of Alaskan Malamute become from 1997.

Each par are in our breeding carefully selected in order to achieve our goal, which is beautiful, powerful introduce, and at the same time full of zeal for work, with typical of the breed for appearance and character, healthy Alaskan Malamute. We don't try to breed a luxury or a typical " working malamutes - we aim to balancing of these features. We try to continuing the breeding works on which is heart of the thrust and commitment famous breeders in the country of born the breed. We want to breed in order to consolidate and recorded features beautiful Alaskan Malamute. to be surrounded a beautiful, healthy malamutes, forming a good team in sled to the beauty of values demonstrated in the exhibition of dogs and, above all, provide a valuable genetic baggage for further generations. We hope that this what we do be appreciated and we will invite You to visit our virtual and real kennel. On our website will continuously arrive information about malamutes and photos not only our malamutes. Our dogs is ours love, ours world.
Present

We live in a small village near Rzeszów in Poland surrounded by meadows and forests. Malamutes at home are permanent, in the garden also they have spacious dogs pen. Puppies in the first weeks is staying at home, however, and when the weather is conducive and they are older, spend their days on the puppypen just for them, in which there is a mini playground for puppies.
Alaskan Malamute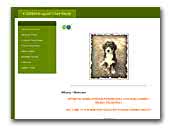 CARMEN spod Góry Ślęży
Date of birth: 15.04.2009r.
Tattoo ID: R281
Mental Tests: 5 / 5
Dysplasia: HD: A ED: 0 / 0
Breeding Status: Breeding Female
Puppies: Litter T,
Father: Junior Champion  Ch.Pl Int.Ch Chuck Tanais
Mother: BAXA spod Raduni

Gay funny girl, with strong bones and typically feminine head, fond of small children, caring, self-confident. As a puppy she liked to catch his grandmother and me and the rest of the family, was very fond of her, always keeping pace with me, always support me in spirit, and for that I love her.: ** I have from the beginning I knew that this little girl will stay with me! : D
Bernese Mountain Dog
« Prev 1 2 3 4 5 6 7 8 9 10 11 12 13 14 15 16 17 18 19 20 21 22 23 24 25 26 27 28 29 30 31 32 33 34 35 36 37 38 39 40 41 42 43 44 45 46 47 48 49 50 51 52 53 Next »