Dog Breeders > Poland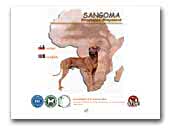 SANGOMA Rhodesian Ridgeback
We are breeders and dog trainer. Ridgeback are our passion. Visit site to get more information about our dogs and puppies. Have fun :)
Rhodesian Ridgeback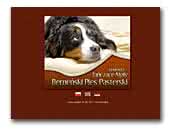 Tańczące Mgły FCI
Bernese Mountain Dog, kennel from Poland, puppies, news, info, breeding, results, contact.
Bernese Mountain Dog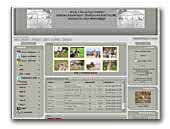 Wilk z Polskiego Dworu
Kennel of Czechoslovakian Wolfdogs.
Czeslovakian Wolfdog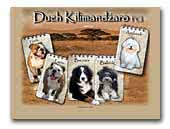 Duch Kilimandżaro FCI
Welcome to our website. We are home kennel from Poland. We are very proud to have this wonderful breeds, our Bichon Havanais, British Bulldog. All our dogs have excellent orgin, health and temperaments. We speak English, Serbian and Russian languages.
Havanese
English Bulldog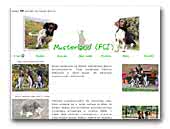 Musterland (FCI)
Kleiner Munsterlander Kennel in Poland.
Small Munsterlander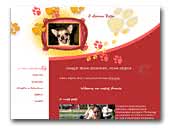 Z domu Rosa - Chihuahua's
Since my childhood my biggest passion were animals, but the most interesting animals are dogs. The first dog I got from my parents at age of seven, it was a short-haired fox terrier.

From her, I began my adventure with breeding dogs. Two years ago I decided to restart breeding dogs, I had only to choose the right breed for me. I was looking for a small dog which is economical for a large house or as well for a small apartment, which could easily go on holiday with hi owner. Chihuahua was my decision. I started to collect information about this breed. I read books, meet breeders and searched the internet.

Due to my high expectations it took me a long time to find the perfect female, which could be the best for my breed. Finally, I went to an international exhibition in Germany, and I talked with a breeder who took the first place. Then I visited his kennel and chose a lovely female chihuahua. Liliana von Candybell surpassed all my expectations. In addition to personal charm, dignified gait she is also incredibly intelligent. She is very clean at home, does not bark, outdoor she can walk without a leash, I just wish all of Chihuahua's were such nature as Lili. Therefore, I recommend puppies from our kennel.
Chihuahua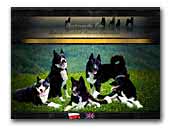 Roztoczańskie Echo Karelian bear dog
Karelian bear dog - hunter from Zamość, Poland.
Karelian Bear Dog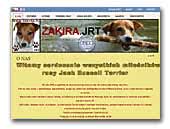 ZAKIRA - kennel Jack Russell Terrier
Welcome to all lovers of the breed JRT. We fish these small, energetic and happy pets.In a small body Holy Spirit!
Jack Russell Terrier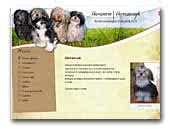 Andruszewsky Zakątek FCI - Havanese
I invite to the side of our home farming havanese.
Havanese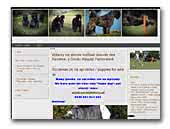 z Grodu Ksiazat Pomorskich
Welcome to visit our site!
Flandres Cattle Dog
« Prev 1 2 3 4 5 6 7 8 9 10 11 12 13 14 15 16 17 18 19 20 21 22 23 24 25 26 27 28 29 30 31 32 33 34 35 36 37 38 39 40 41 42 43 44 45 46 47 48 49 50 51 52 53 Next »