Dog Breeders > Poland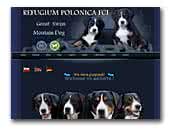 Refugium Polonica - GSMD
It was in 1970 when I became fascinated with the greater swiss mountain dogs. The description of the breed appeared in the popular dog book by the late Mr Lubomir Smyczyński, together with the photo, shown below. That description fitted to my idea of a large, strong and alert dog that has stable temperament, is devoted to its master, children and family, yet in the same time reserved with strangers, capable of guarding and protecting, but showing no unnecessary aggresion. And this is what the GSMD is - it combines qualities of an excellent nurse and bodyguard. Their superb sense of smell, together with its willingness to co-operate with humans, enables it to work as a rescue dog and cart dog.
Great Swiss Mountain Dog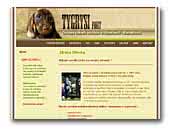 Tygrysi Fort FCI
Miniature smooth dachshunds and the rabbit's.
Dachshund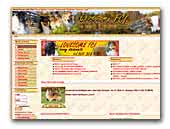 Lovesome FCI - Shetland Sheepdog Kennel
Welcome to Lovesome FCI - small Shelties kennel from Poland !!!
We are located in South-East Poland. We have and raise shelties in colours: sable, tricolour and blue merle with excellent bloodlines.

More information - please visit our website.
Shetland Sheepdog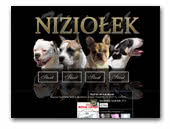 NIZIOLEK Kennel
American Bulldogs, Bull Terriers and American Staffordshire Terriers from Poland.
American Staffordshire Terrier
Bull Terier
American Bulldog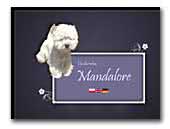 Kennel Mandalore
West Highland White Terrier Kennel from Poland with excellent blood lines.
West Highland White Terrier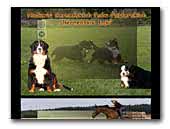 Kennel Berneńskie Łąki
Bernese mountain dogs from Poland. We welcome to visit our website!
Bernese Mountain Dog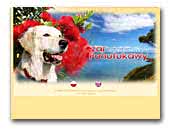 Czar Pohutukawy FCI
We are a home kennel of Golden Retrievers. Take a look at our site for more information.
Golden Retriever
« Prev 1 2 3 4 5 6 7 8 9 10 11 12 13 14 15 16 17 18 19 20 21 22 23 24 25 26 27 28 29 30 31 32 33 34 35 36 37 38 39 40 41 42 43 44 45 46 47 48 49 50 51 52 53 54 55 56 57 58 59 60 61 62 63 64 65 66 67 68 69 70 71 72 73 74 75 76 77 78 79 80 81 82 83 Next »