Dog Breeders > Poland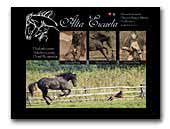 Alta Escuela Malinois, German Scheperd, Fila, Yorkshire Kennel
Welcome to visit our webbsite.
Belgian Shepherd Dog - Malinois
Fila Brasileiro
German Shepherd Dog
Yorkshire Terrier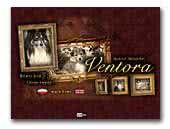 Kennel VENTORA - Shetland Sheepdog
I invite you to look at my website.

You can see all the information about my breeding Shetland Sheepdog - Sheltie "VENTORA". In our house the first sheltie to live with us in 1993, from this moment I can not imagine life without this wonderful breed. :)
Shetland Sheepdog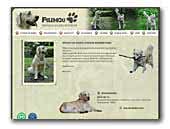 Filimou kennel
Golden retriever kennel from Poland.
Golden Retriever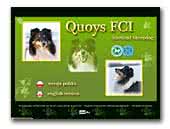 Quoys FCI - shelties' kennel
Quoys is a small home kennel, situated in the South of Poland. We want to breed healthy dogs with good characters and temperaments.
Shetland Sheepdog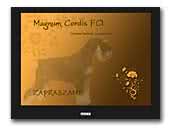 MAGNUM CORDIS Kennel
P/s and black Standard Schnauzers.
Standard Schnauzer
Miniature Schnauzer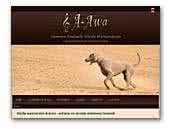 A-Awa - Household weimaraners' breeding
Weimaraners in A-Awa breeding which has more than 10 years of experience. You can find information about our dogs, puppies, achievements, pedigrees, gallery and photos.
Weimaraner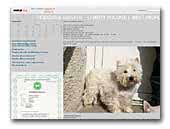 ABIGEUS FCI - Westie and Chart Polski
Abigeus is a home kennel that breed high quality west highland white terriers and Chart Polski (Polish sighthounds) with love and family environment. We have got 20 years of experience with dogs. Our dogs have always lived with us in the house and they have a big garden to play in.

We live in the southern Poland, Wrocław - the capital city of Lower Silesia. We breed for temperament, beauty and type using best European bloodlines. Abigeus offer exclusive puppies for professional breeders and loving homes.
West Highland White Terrier
Polish Greyhound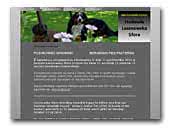 Lesznowska Sfora Breeding Kennel
Lesznowska Sfora Breeding Kennel is happy to inform you that our Bavarian Mountain Hound - Ksena z Doliny Żab (ChPL in hands of the hunter) gave birth to 11 puppies (5 boys and 6 girls) on Monday, October 11-th 2010.

The proud father is Gazda z Jeleniego Zdroju - IntCh, ChPL, manifold winner of working contests. Puppies will be available at the beginning of December. For more information please call or e-mail Anna.
Bavarian Mountain Scenthound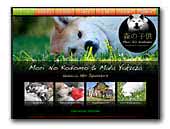 MORI NO KODOMO Kennel
Our passion are akitas,our love are akitas, our life are akitas :) Welcme on our webisite.
Akita
« Prev 1 2 3 4 5 6 7 8 9 10 11 12 13 14 15 16 17 18 19 20 21 22 23 24 25 26 27 28 29 30 31 32 33 34 35 36 37 38 39 40 41 42 43 44 45 46 47 48 49 50 51 52 53 Next »