Dog Breeders > Poland

ANGAROS
My name is Magda and together with my husband we run a completely family hobby kennel of Rottweiler. This breed has always lived with us and we can't even imagine our life without it. Rottweiler was the reason why we_ve left the city life and moved to the country side. Breeding of Rottweiler is a true passion for us and therefore our activities are also dedicated to improve the Rottweiler breed as a whole.

The goal we strive for and we focus on the most is to make our kennel as best as it could be. It's the consistently high quality of Rottweiler puppies that we've produced in "ANGAROS" kennel that matters for us, not simply the number of them. That's why we choose studs for our bitches very selectively. It's important for us that puppies leaving our kennel are not only of extraordinary beauty and sound bodies, but also great minds.

Our Rottweilers have always been and will always be full members of our family.

If you're interested puppy "ANGAROS" Please contact e-mail.

Our puppies are raised at home and well socialized from the very beginning in order to provide them with solid basis for their further development.
All combinations are very carefully selected after many months of analysis. We select stud dogs from absolute European top of show and working rottweilers.
Rottweiler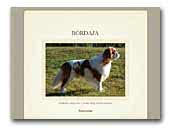 Bordaja Cavalier King Charles Spaniel
Welcome to website Cavalier King Charles Spaniel Kennel.
Cavalier King Charles Spaniel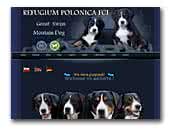 Refugium Polonica - GSMD
It was in 1970 when I became fascinated with the greater swiss mountain dogs. The description of the breed appeared in the popular dog book by the late Mr Lubomir Smyczyński, together with the photo, shown below. That description fitted to my idea of a large, strong and alert dog that has stable temperament, is devoted to its master, children and family, yet in the same time reserved with strangers, capable of guarding and protecting, but showing no unnecessary aggresion. And this is what the GSMD is - it combines qualities of an excellent nurse and bodyguard. Their superb sense of smell, together with its willingness to co-operate with humans, enables it to work as a rescue dog and cart dog.
Great Swiss Mountain Dog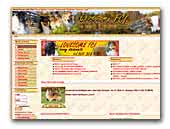 Lovesome FCI - Shetland Sheepdog Kennel
Welcome to Lovesome FCI - small Shelties kennel from Poland !!!
We are located in South-East Poland. We have and raise shelties in colours: sable, tricolour and blue merle with excellent bloodlines.

More information - please visit our website.
Shetland Sheepdog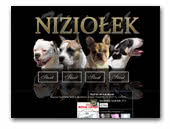 NIZIOLEK Kennel
American Bulldogs, Bull Terriers and American Staffordshire Terriers from Poland.
American Staffordshire Terrier
Bull Terier
American Bulldog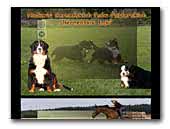 Kennel Berneńskie Łąki
Bernese mountain dogs from Poland. We welcome to visit our website!
Bernese Mountain Dog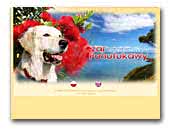 Czar Pohutukawy FCI
We are a home kennel of Golden Retrievers. Take a look at our site for more information.
Golden Retriever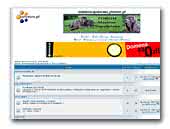 mastinonapoletano.phorum.pl
Welcome!
Polish Mastino Napoletano Forum.
Neapolitan Mastiff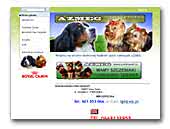 AZMEG
Home kennel of Bernese Mountain Dog and Yorkshire terrier.
Bernese Mountain Dog
Yorkshire Terrier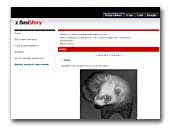 z BasiSfory
We are "home" kennel - our girl are living with us and sleeping in our beds :)

Bredna - WILD COUNTRY MUSIC Diamentowa Zagroda - is brown Flat Coated Retriever girl. She is Polish Junior Champion and Polish Champion. She have several BOB, Best Bitch in Breed titles and one BOGIII.

Sonka - Compendio SUNFLOWER POLLEN - is black Flat Coated Retriever girl. She have several gold and silver medals from shows and she's almost always exellent or very good ;)

Lola - Saxonholme EOA - is black Curly Coated Retriever girl. She come to us from UK ;) She is very young ( 9months) but she have already only the best marks from shows - very promising, Best Baby, Best Puppy and even Best Puppy in Show IV!! :)
Flat Coated Retriever
Curly Coated Retriever
« Prev 1 2 3 4 5 6 7 8 9 10 11 12 13 14 15 16 17 18 19 20 21 22 23 24 25 26 27 28 29 30 31 32 33 34 35 36 37 38 39 40 41 42 43 44 45 46 47 48 49 50 51 52 53 Next »