Dog Breeders > Poland

Z Korczówki FCI
Puli & French Bulldog & Afghan Hound
Small kennel in Poland. We breed Puli White and Color, French Bulldog and Afghan Hound. Please feel free to visit our website and contact to us.
Puli
French Bulldog
Afghan Hound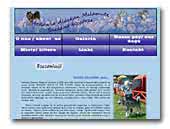 Sniezne Wzgorze
Home kennel of Alaskan Malamute.
Alaskan Malamute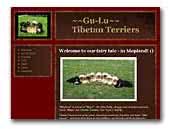 Gu-Lu Tibetan Terriers
Gu-Lu Tibetan Terriers - the family of lovely "little people" ;) Tibetan Terriers - breeding, shows, competitions and sports - Obedience, Agility, Tracking.
Tibetan Terrier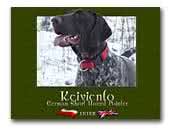 Keiviento Kennel
GSP kennel located in Poland and based Visit our site and meet our dogs and our breeding plans.
German Shorthaired Pointer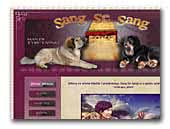 Sang Se Sang Kennel
Tibetan Mastiffs are my whole life. They are my friends and loyal guards. I am a proud owner of two beautiful females. All info and pictures are on my website. Fell free to ask questions and check my breeding plans.
Tibetan Mastiff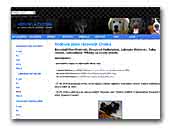 Chosna
Kennel Chosna. Bernese Mountaind Dog, Labrador Retriever, Polski Owczarek Podhalanski (Tatra). Photos, our dogs, and puppies for sale.
Bernese Mountain Dog
Labrador Retriever
Tatra Shepherd Dog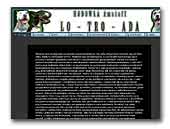 Kennel Lo - Tro - Ada
Dear Bull type terriers' lovers, by this way we are pleased to show our kennel which arose in our thoughs at the time when we started showing our first female, Karmen Bu-Am-Sti, bought in 2004. In 2006 we obtained FCI Kennel Name and nickname registery number. Up to this day Karmen has been the best mother for puppies in our kennel. Successively we bought females Holli and Roxy, after which, for breeding porpouses, we left Ramisa - a beautiful female of red coat with white marking. Our last purchase is bullterrier Sonia Bulova /Nebezpieczne Zwiazki (Dangerous Relationships)/.

Our dogs won first places, CWC and probably many would have won the Champion title, unfortunately for health problems of the breeder and only one driver we gave up our outbursts. However we do not complain, we have beautiful females which give lots of joy and give birth to beautiful puppies from matings that are well thought out.

Our females are mated with dogs that have Ch.Pl, Inter.Ch. title and with those not titled, but which pedigree records can assure us puppies with good exterior qualities.

Greetings to all Amstaff, Bull Terier and all other dogs' lovers.
American Staffordshire Terrier
Bull Terrier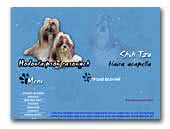 Blaira Acapella
Wszystko o Rasie Shih Tzu i hodowli "Blaira Acapella".
Shih Tzu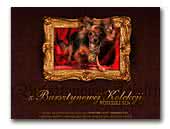 Z BURSZTYNOWEJ KOLEKCJI FCI
Kennel of Russkiy Toys
Kennel of Russkiy Toys & English Bulldog. Stud dogs, puppies. Welcome ! In our kennel:
- KARNEL LEON FELICE - World Junior Winner 2010
- LUNNAYA MELODIA IZ SARIOLY - World Junior Winner 2010
- SNAIPER IZ CHISTOGO ISTOKA - 35 x CWC , ...

Breeder - Ewa Rembiejewska
We speak English and Russian.
Russian Toy
« Prev 1 2 3 4 5 6 7 8 9 10 11 12 13 14 15 16 17 18 19 20 21 22 23 24 25 26 27 28 29 30 31 32 33 34 35 36 37 38 39 40 41 42 43 44 45 46 47 48 49 50 51 52 53 54 55 56 57 58 59 60 61 62 63 64 65 66 67 68 69 70 71 72 73 74 75 76 77 78 79 80 81 82 83 Next »